How to be an escort's favourite client
Share
Written on October 19th, 2021 by
Naughty Ads
Updated October 19th, 2021.
Viewed 394 times.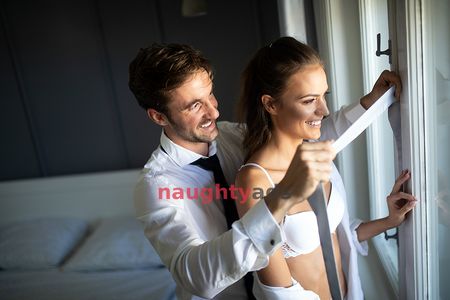 No matter how society views escorting, it keeps booming due to the large demand it has. As a man, approaching an escort, especially as a first-timer, can be quite intimidating. The thought of her being around many men is reason enough to shake you up and fill you with thoughts of how that date will end. Quite frankly, most escorts deal with men of excellent calibre, such as tycoons and celebrities, and for sure, the chances are high that you may not impress her as a first-timer. However, most people don't realize that it takes so little to have her impressed. The following are a few tips to have your name at the top of her priority list. 
Make her feel like a woman
According to Tauranga escorts, the biggest turn-off is when men don't view them as they view their mothers or sisters. They go further to explain that many men see them as immoral and not normal members of society. The sad thing is that despite this nasty treatment, the same men hire their services. 
If you want to leave your mark on her, you have to make sure you treat her like a lady. You have to pick up the cues and treat her like you treat your mother or sisters. Make sure you show her respect and show utmost maturity. Remember to treat dates with her the way you'd treat actual appointments. As other men treat her lowly, she will surely notice you and keep you close. 
Be presentable and professional 
The way you appear for your dates and appointments comes in handy in impressing her. While most men won't care about their appearance during the appointment, be sure to pay closer attention to what you wear, your smell, and your hygiene. Take a shower before your date, and if possible, have a nice haircut. 
From the view of professionalism, remember that she has some rules laid out. When you meet her, be sure to follow them strictly, and observe the boundaries. This does not only impress her but also makes sure that both parties are safe. 
Keep time 
Don't let it get to your head that just because you're paying her, you can keep her all you want. Learn to observe timelines, and keep in mind that just because you're paying doesn't mean you can extend the appointments however you wish to. Note that we are not trying to say you can't extend appointments. If you really wish to, ask her politely and renegotiate. 
Pay well and tip her 
It doesn't make sense if it's not well paid for. Show her a sign of respect and appreciation by respecting her rates and going the extra mile with a little tip. 
Be there for her
Remember, she is human and has emotions. Keep her assured that you're always available for her whenever she needs help. However, be cautious of manipulative people and avoid making false promises. 
Footnote 
The mentioned tips will be of great help to you. The most important thing to keep in mind is that simple and honest does it all. In whatever you do, be yourself! 
No comments yet. Be the first to leave one.