Becoming an ultimate femdom- pro tips
Share
Written on October 15th, 2021 by
Naughty Ads
Updated October 14th, 2021.
Viewed 342 times.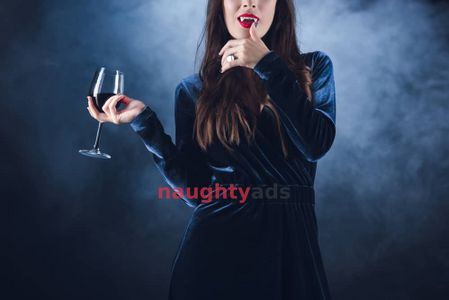 Female domination, or rather femdom, is a pure form of art, a mental sport consisting of understanding, using, commanding, and controlling the mind of your submissive, which in this case is a man. A femdom wishes to impose her will on the sub.
You may not consider yourself a sexually dominant woman, but we are pretty sure that at some point, you've given an order. That "come over tonight" text that you sent someone and had him knock on your door after 10 minutes is a straightforward way of being dominant. However, the question is how you can go about this if you want to take things a notch higher and take over his mind, body, and soul. We've gathered a few tips on how you can re-examine this idea, and in the end, have the power dynamic inclined towards your side. We hope you enjoy it.
1.     Always gain consent in a sexy way.
Most people think that domination is about owning a slave and going all hard on him. While some part of it is genuine, it's important to remember that respect is never left behind. Domination is similar to sex, and consent has to be given. It would be best to never force your sub into doing things he doesn't feel comfortable doing.
The best way of establishing consent and safety is through a safe word that you two can agree on. Safe words are very important in these kinds of relationships as they let you know when your sub can't take action anymore and protect you both emotionally and mentally. When the sub is willing, the experience will be amazing.
2.     Incorporate some foot worship.
Is there anything sexier than seeing your sub kiss and worship your feet? It gives you that sense of power, the feeling of you being in control of him. It gets even sexier when he does it when you have your sexy pair of long, black leather boots and a G-string. Imagine looking into his eyes as his tongue travels up and down your boots, with your hands on his head and some stepping on him. I don't know about you, but that is sexy as hell!
3.     Cock and balls bondage.
Whenever you want to try dominating him, cock and ball bondage are your easiest go-to options. Basically, this involves you being in control of his cock and balls; you are literally in charge of his orgasms. You could go for a simple cock ring for a beginner, and if things get better, a cock cage will be just right. Make his cock and balls your prisoner; he will love it, and he will worship you!
4.     Tease him
There is nothing that feels better than being in control. Teasing your sub is the icing on the cake when it comes to female domination. Learn his weakest points, and tease them. Dress in that sexy lingerie and have him crave for you but can't get any of it. He will love you to the core!
The bottom line
Becoming an ultimate femdom is all about being creative, fun, and caring. Escorts in Taree suggest that you have a conversation with your sub so as to figure out his likes and dislikes. Remember, dominating him is not about being mean. In whatever you do, take care of your sub.
No comments yet. Be the first to leave one.