Secrets of pussy eating for gushing
Share
Written on September 23rd, 2021 by
Mars Delune
Updated September 23rd, 2021.
Viewed 1175 times.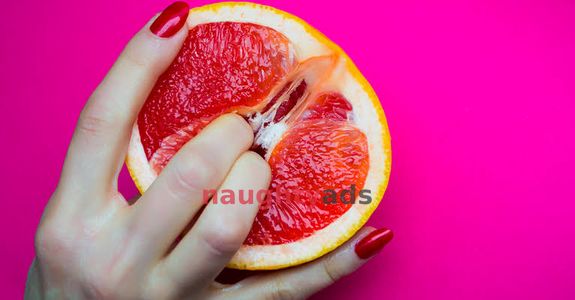 There seems to be a disconnect between what people see in porn and what actually feels good for your lady and her pussy.
As women we feel most of the pleasure on different points of our clitoris, just like when giving a guy an immaculate blow job you can't just go digging into the knob of the cock, it's always best to start gentler think of it like a a game controller. You don't want to break the joystick by bashing the controls too hard, it's best to lightly press and pull where you want to go.
Pay attention to the way she is reacting to your tongue movements, some girls prefer a side to side flick lick, some like a figure 8 and some a slurpy up and down motion. If it feels good she will naturally move her hips into you, if it doesn't feel good she won't move or say much if she's a bit shy. Ask her to point out the most sensitive part of her clit so you know where to focus your attention on. If you ask her to masturbate for you you can see exactly the technique you should be using with your tongue and where.
Once you've mastered the tongue movements and you have found your rhythm you can progress to inserting a few fingers. To take a good pussy eating to the best head she has ever had dual stimulation is what will make her gush. Slowly insert a finger or two into her pussy with your fingers facing upwards towards her belly. You will feel a more textured softer spot in this position (G spot) and the best way to stimulate the G spot is with a twisting motion or wriggling your fingers back and forth in a come hither motion.
Slowly pull your fingers in and out whilst you're flicking the clit, it's important to keep a motion that feels good, if she is moaning and writhing into your mouth and fingers that is a sign to not change up what you're doing. You can build up your intensity but don't go too hard, imagine someone jack hammering your knob? That isn't exactly what we're looking for. If you're unsure how intense to go generally a tiny hidden clit is much more sensitive than a bigger clit. The smaller the clit the more caution you should take.
Don't be afraid to hold the labia (pussy lips) open if you're struggling to get your tongue in the correct place, a bit of lube helps to get things going as well and slides everything into the right spots so don't be afraid to whip some out if you think it's needed. A pillow under her back is also a good tip if you're finding it harder to get your head into the right position. Don't forget the butt hole is seriously sensitive too and if you can rub it slightly with your thumb or pinky at the same time I guarantee she will be screaming.
Follow these tips and your chance of making your girl squirt will be so much higher than what you see in commercial porn videos. Don't forget when she does cum don't pull away straight away. Slow yourself way down and remember to massage her g spot still just a lot more softly. Ask her to tell you once she's too sensitive to take it anymore.
much love ❤️
Mars x
Thanks babe I'll remember that for next time