The art of making better connections with your clients
Share
Written on October 13th, 2021 by
Naughty Ads
Updated October 13th, 2021.
Viewed 447 times.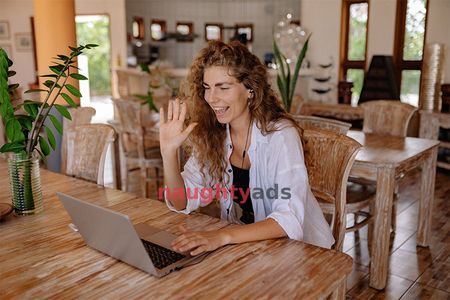 Some might call it easy, but being a professional and successful escort isn't easy. There are countless nuances to it; the biggest of them is to deal with clients. Given that most escorts are stunningly beautiful, attracting first-time clients might be pretty easy, but the real job comes to maintaining them. An escort must be essentially beautiful, but the business might never boom without the art of making meaningful connections. Lucky for you, we have prepared this round-up of some tips for making better professional connections with your clients. Shall we get into it?
Always be client-oriented
As an escort, you must always keep in mind that this is your field, and the client is the most important person to you. That said, their satisfaction should always be your priority. In your dates, every step you take should always be geared towards their desire and needs. You should be able to strike a connection with your clients effortlessly to serve them better. Wondering how to go about this? According to escorts in Tamworth, these tips will help you a great deal:
Start with light and straightforward conversations
Try exploring their workplace or place of birth. However, be careful as some people prefer keeping their personal life to them
Try to dive deeper into him by asking what makes him comfortable with adult companionship
Try to draw out any sexual fantasies and fetishes they might have.
The most important thing is to keep tabs on the answers as you probe for them and learn to read between the lines.
Be kind and empathetic
Remember that anyone you meet in this world is fighting battles you don't know about. When you meet your clients, try to be a solution to their problems. Make sure your presence gravitates towards bringing good vibes to them and alleviating their difficulties. Learn the art of filling their emotional voids, massaging their egos, suspending their loneliness, and boosting their confidence. By doing that, your client will feel more comfortable, which is a perfect path to better connections.
Be transparent in communication
Make it easy for your client to understand you. Before you even meet up, make sure you have everything laid down clearly, concerning the services you offer and the pricing. Let him know what you'll deliver to avoid disappointments. Transparency is a bonus when it comes to establishing connections with clients.
Conduct yourself professionally
Keep in mind that you're here for business and that this is a job like any other. Make sure you're physically, emotionally, and mentally healthy to look and perform better. Remember to observe punctuality, especially with time and deadlines. Doing all these will create a professional image to your clients, which opens up possibilities for huge tips and better deals.
Wrap-up
Getting on top is hard, but staying on top is harder. With the few tips listed above, you will never get it wrong. Most important of all, remember to appreciate your client after every date. They don't get that very often, which means pampering them will make them feel special.
No comments yet. Be the first to leave one.