Meeting escorts - The importance of communication
Share
Written on October 11th, 2021 by
Naughty Ads
Updated October 10th, 2021.
Viewed 413 times.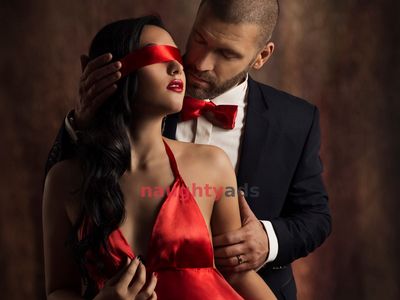 It goes without saying that communication is a crucial ingredient to any mind-blowing experience. Whenever communication is right, any moment that follows is one to relish. In most cases, people think that communicating with an escort is all about that first email or text message, which is entirely misguided. Communication matters from the point of the booking to the first introduction, reception, and even the very last goodbye. If you've been taking this lightly, here is a breakdown of the importance of communication when meeting escorts.
1.     Proper communication helps you manage expectations
We all have fantasies, especially when meeting someone new is involved. The truth is most people make bookings with some pictures in mind, such as body features, complexion, or even body size. In most cases, expectations are fuelled by the inviting profiles or the escorts on their web or social media pages or their agency websites.
While it's okay to have some expectations, it's important to communicate to the lucky girl to avoid being disappointed in the experience. Be sure to insist on a proper explanation of her features, and make sure she knows well that you expect to see the same thing as what is on her profile. By the time you confirm the booking, make sure that you channel all the information to her. This way, you'll be able to handle your expectations, and in the long run, your date will be like a dream come true.
2.     With communication, you avoid misunderstandings
According to escorts in Swan Hill, misunderstandings are common in escort-client relationships, and most of them arise because of money, or rather, service pricing. In most cases, either party feels like they have been ripped off or offered less than the initial agreement. These things are, however, easily preventable, just by concise communication between the parties. By clarifying the venue, duration of the service, number of parties involved, and pricing, such issues are easily avoided.
3.     It makes it easy for everyone.
Make sure that before you confirm the order, you have communicated everything you feel that the escort should know. It doesn't take so much explaining to understand that everything becomes more manageable when the parties understand each other perfectly. There is nothing as embarrassing as disagreeing on something that you could have easily avoided if only you had taken a minute to discuss before the call in.
4.     It nurtures future relationships.
Both escorts and clients wish for easy, convenient, smooth, and fun dates. If you and your escort develop a proper understanding of each other, it becomes easier to connect in the future for more business. Remember that for every good experience a client has, the escort is almost assured of more bookings in the future.
The bottom line
The importance of communication in escort-client relationships cannot be fully exhausted. Fortunately, it takes so little to master. Just be open, honest, and straight to the point when approaching an escort for a booking. You will love it!
No comments yet. Be the first to leave one.