5 things he secretly craves in the bedroom
Share
Written on October 5th, 2021 by
Naughty Ads
Updated October 4th, 2021.
Viewed 507 times.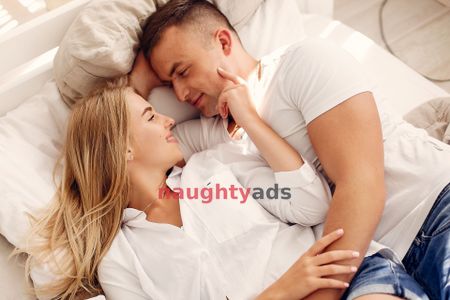 Sometimes, keeping your love life and bedroom affairs burning and exciting is daunting. The sad truth about relationships is that we are always craving something, but we don't know how to express it to our partners. The biggest reason for this is the fear of making them feel weird, angry, or uncomfortable. Whether it's a one night stand or a long-term relationship, there is no point in having mediocre sex while you can take some advice from men all over the world as well as escorts in Port Macquarie. Here is a roundup of five things every man wishes their partner could do in bed.
1.     He wants you to take charge.
Every guy dreams of having a freaky superwoman—a woman who is hungry for more. You cannot watch him make the first move every time. If you fall to that, your sex will be repetitive, and with time, he will surely get bored of it. Keep in mind that this is between both of you, and he wishes to see you initiating as often as he does!
2.     Hands and More hands!
Forget about the D, and P. Hands are the most underrated and forgotten weapons of pleasure. The laziness that comes with relationships often leaves hands out of the action, which explains why most couples complain about boring sex. That guy wishes to see you touch him more. Explore his body the way you turn the pages of a book. Touch him, make him feel your presence. Massage him, and most importantly, use your hands to please yourself as he watches. You two are going to have a blast!
3.     The balls!
If your guy is like most men, he definitely likes some head. Blow jobs rank among the best and most loved sexual activities. However, there is a part that most women forget when it comes to the subject matter; more head and the balls. A man's balls are a haven of pleasure. There is so much that's hidden in the tiny tanks. Once in a while, as you give him some head, go the extra mile and please the balls too. He will sing your name!
An icing to the cake would be a minty blow job. Try chewing on some minty candy or bubble gum before giving him a blow job of the year. Yes, we know he likes having your hot and all-wet mouth around his D, but that poor boy will love this one. Try it out this weekend!
4.     Moan, moan more, and moan like you mean it.
Men love to be motivated. When you moan, it feels like he is being cheered on. Up your game and moan to his strokes.
The bottom line
It's not so hard making this work. With the 4 tips, you can't get it wrong. Most importantly, we believe you know your person better. Try talking to him and see what he loves most. Go make us proud!
No comments yet. Be the first to leave one.