Escort-client relationships. Keeping it professional
Share
Written on September 26th, 2021 by
Naughty Ads
Updated September 26th, 2021.
Viewed 425 times.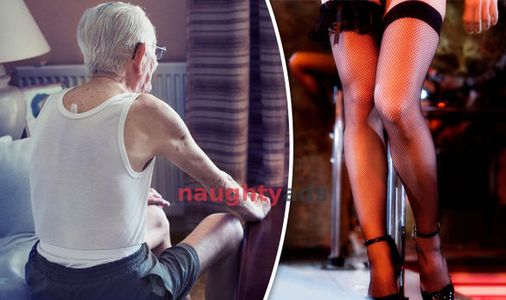 Without a doubt, every emotional relationship has the potential for drama. Maybe the question we should be asking is whether escorts and their clients ever fall in love. There will always be issues in any relationship that begins as professional but later ends up on a personal level. Any prosperous escort will tell you that the hack to their success is not catching new clients every time, but keeping the good and well-paying clients and establishing boundaries that keep them regular patrons of their services. The best clients are the men and women of class- sophisticated business people. To keep such relationships purely professional, it takes pure skill and finesse. Out marketing team spoke to Port Lincoln escorts and prepared the following write up on keeping such relationships strictly professional. Please read on.
Why do clients fall for their escorts?
In most cases, the clients fall for their providers, as the opposite is quite rare. Quite frankly, escorts are hot, and everyone would want to have a piece of that cake. In addition, escorts do not judge, and they provide a free space for clients to share a personal side that they wouldn't share with just anyone. This ability to express themselves freely leads to most clients, more so men, falling for their hot escorts.
How do I keep this completely casual?
Understand expectations
From the very first date or appointment, make a point of understanding your client's expectations. Remember that these clients expect value for their money, which means they want all the time spent with you to fulfil one or two missing things in their lives. Try to establish their expectations, needs, and desires so that you can create an experience tailored towards what they like.
Remain clear-headed!
Most people fail at this stage. Here are some do's and don'ts that will help you stay in it.
Avoid alcohol or drugs. Any forms of intoxication before or during your dates will leave you vulnerable. Remember you're here to deliver a service that will be paid for, and thus you must remain alert and sober.
Avoid opening up.
Although escorts are good listeners, you must never dump your problems on them. If you feel like you need to talk, find a good therapist. Dumping some of these deep issues will lead to uncalled attachments.
Reduce the number of encounters
When it comes to escorting, even the best clients become nagging if they see you too much. Take control of the relationship. Keep promising him that the best things come to those who practice patience. That way, you're perfectly safe from unnecessary drama.
The bottom line
The most important thing to keep in mind is the fact that clients will always fall for you. Clients are perfectly aware that you'd make a perfect companion, and thus they will always try to have all the cake to themselves. If you feel like a client may compromise your business, then better to cut it off early. However, with the above tips, correctly deployed, you shouldn't have an issue keeping it professional.
No comments yet. Be the first to leave one.