The first-timer guide to women hiring male escorts
Share
Written on September 15th, 2021 by
Naughty Ads
Updated September 15th, 2021.
Viewed 698 times.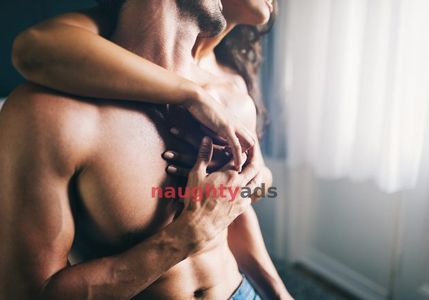 There are so many stereotypes surrounding escorting, and one of them is that it's a women's thing. For so long, escorting has been seen as taboo and even worse when it comes to male escorts. Luckily, the freedom for people to express their desires has seen a rise in the number of male escorts. Females have become bolder in expressing themselves and going for what makes them happy. For a lady, making that phone call for a booking can be nerve-wracking, but once you figure out how to go about it, you'll get the hang of it. This article explores some tips for ladies who desire to hire male escorts for the first time.
Figure out what you need and want
"Figuring out what you need" sounds really simple, but it's a very important step in this game. Do you really need to find an escort? If yes, what kind of a guy do you need? Remember, we all have varied tastes and preferences for men and intimacy, and therefore going for the right man is incredibly crucial. Are you after something purely physical, or a deeper connection, or even a blend of both? Once you answer those questions, it becomes easier to find a match for you.
Do your own detailed research
You probably didn't know this, but many escorts on websites who claim to be straight aren't really straight. If you're not okay with your date doing some gay stuff, then you better do a deeper search. A quick google search should be enough to tell whether your potential date has been doing some gay-related stuff.
Reminder: If you want quality, you have to be patient
Even in escorting, the law of demand and supply applies perfectly. The straight high-end escorts get great per hour rates, which means they get pretty many requests. When you contact them, don't expect to get a response right away. These guys are pretty busy, and thus making last-minute requests could end in frustrations.
Bank on references and vouches
With the growth of technology, finding a perfect escort has been made easier. Check out his websites, social media accounts, articles, blogs, interviews, or reports talking about him. Check for comments or reviews on any of the mentioned platforms. Remember, these platforms have to be active.
Check on location
It would be so frustrating to get a perfect blend of what you've been dreaming of, but the guy is 1000 miles away. When searching and choosing, make sure he is in a convenient location.
Listen to instincts
Women are known to have the strongest instincts, which puts you on the safer side. The first time you contact him should tell you whether it's a yes or a no. If your alarm bells are ringing, call it quits as fast as you can.
The bottom line
Meeting the dream guy has been made super easy. Margaret River escorts, however, insist that safety is sanity and that if it's a first-time date, meeting in a public place would be much safer.
No comments yet. Be the first to leave one.