Blow job tips that will make him explode!
Share
Written on August 29th, 2021 by
Naughty Ads
Updated August 29th, 2021.
Viewed 599 times.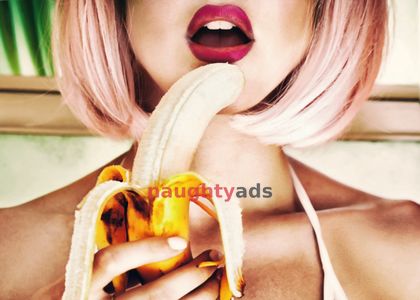 Penetrative sex aside, oral sex is one of the best ways of achieving numbing orgasms. Don't get us started on the benefits of orgasms. The chances are high that you're having so many questions about the do's or don'ts of blow jobs. Do I get to blow anything? Is there a way of doing it right?
Most people give mediocre blowjobs, and in most cases, they don't even realize it. So, whether you're new to blow jobs, and you want to grasp a thing or two, or you want to perfect your skills, you're in the right place. We can never blame you for wanting that guy to pant some more. Here are a couple of blow job tips, which will make him bite his tongue and say your name.
1.     Make sure you're comfortable.
The average guy takes about four minutes to orgasm. Therefore, it's important to make sure you don't get into a position that will have you fidgeting every ten seconds. If you have delicate knees, a bed would be a perfect choice for you two. Also, make sure your hands are free to allow them to roam on that thing. If possible, place them on his thighs.
If he prefers male dominance, choose a position that will have him looking down on you. Lastly, make sure you consider the curve of his cock, and lean your body in a direction that will make your deep throating experience much easier. That way, he is about to have the time of his life.
2.     Allow your tongue to explore.
Most of the time, you'll find yourself getting lost in the boring up and down of things, forgetting that the tongue can do magical things. Once in a while, hold his cock, and allow your tongue to glide gently along. Make sure it's wet and apply a bit of pressure. Preferably, let the tongue glide on the head. Trust us; it will drive him crazy.
3.     Put some emphasis on the erogenous zones.
Blowjobs are not just about the cock. Men have so many zones to tease and play with. According to escorts in Goulburn, teasing these spots will have him worshipping you -The gluteal fold, scrotum, perineum, and anus. You can read more about the erogenous zones here.
4.     Perfect communication.
Blow jobs aren't just about sucking and licking the dick. They require flawless connection and flow of feedback between you two. Pay close attention to words, hand gestures, changes in breathing patterns, and body movement. Most importantly, maintain eye contact- looking right into his eyes as you slip that thing into your wet jaws will drive him crazy.
The bottom line.
Giving a perfect blow job isn't really rocket science. By combining the mentioned tips, getting handsy, mixing things up, and showing unmatched enthusiasm, you're ready to take over those moments.
No comments yet. Be the first to leave one.