The art of dressing seductively
Share
Written on August 26th, 2021 by
Naughty Ads
Updated August 25th, 2021.
Viewed 457 times.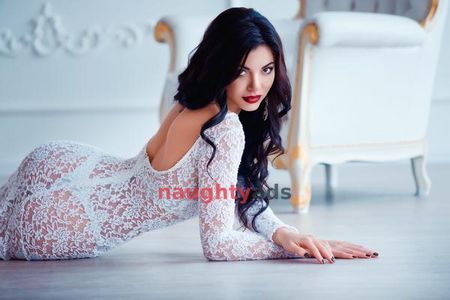 Quite frankly, men are naturally attracted and moved by what meets their eye. When turning up for that date, a perfect first impression will come a long way in serving you in various situations. Adopting a sexy dress code is a perfect way of making sure your clients' or partners' eyes are glued to you. Whether you want to dress seductively to impress him or just to adopt a style that builds your confidence and makes you feel sexier, you've landed on the right page. This write-up explores some insightful ways of keeping things hot between you and your partners or clients. Keep reading to find out some more.
1.     Never forget that lingerie
We can't insist enough about lingerie. And not just lingerie, but sexy lingerie. Lingerie not only appears hot to clients but is also a perfect confidence booster since it makes you feel super sexy. That confidence radiates within you, and your partner will definitely notice it. Escorts in Auckland suggest interacting with your clients to figure out their favourite colours. They suggest that feeding their taste buds leads to better and more elated moments.
2.     Grab some heels.
There is no more an enchanting sight than a lady with elongated legs, making her appear taller and hotter in the leg region. There is an incomparable difference between a lady wearing heels and flat shoes with the former stealing the show. In addition, heels make the hips and breasts protrude more, giving you a top-notch posture. Lastly, heels blend in effortlessly with any outfit. So, whichever style of clothing you wish to consider, heels are a perfect go-to option.
3.     Floss your legs!
Legs are some of the best assets in a woman's body, as they are effortlessly attractive. Going by that, it makes perfect sense why you should and must show them off, as they are an easy option to appear sexy to your partner and clients. To grab his full attention, make sure you wear a very short skirt or dress, especially when around the house. If you're not comfortable going all short, a long tight dress or skirt with a long perfectly crafted slit will do the magic. In whatever you wear, make sure it adds some volume to your backside, and most importantly, gives you a perfect curvy figure or reveals your natural curves.
4.     Let your cleavage shine!
Ultimate seduction comes from confidence. Go for tops or dresses that show some inches of your best features- boobs. If possible, go for a plunging V- neckline, or else a side-boob outfit. If you're uncomfortable exposing your bust, going strapless to expose your kissable shoulder will still turn heads.
The bottom line.
There are hundreds of ways of impressing, which cannot be captured in a mere write-up. Keep in mind that people have different tastes, so whatever works for someone else might not work for you. Also, dress appropriately depending on who you're going to meet. Lastly, and most importantly, beauty is found in the tiniest and simplest of details. Be neat, maintain hygiene, and the image you're trying to present will get a real boost.
No comments yet. Be the first to leave one.