Shoulder to Lean on Turned Into a Magical Ride
Share
Written on August 23rd, 2021 by
Naughty Ads
Updated August 23rd, 2021.
Viewed 424 times.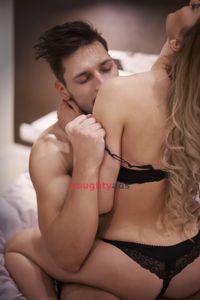 I was 19 years old, my girlfriend was 17, and we had dated for close to six months- not much, but for teens, I consider it a trial. All in all, it was a really sexually active relationship - the kind that can be compared to two horny bunnies. We had sex each and every opportunity we got. We always spiced it up with the wildest fantasies and styles from the porn that we watched together. As a young man, I was so enthusiastic about sex. Most of my late nights found me reading about Townsville escorts. I really yearned to take one home someday, a day which I'm still waiting for.  Every day was a new adventure in our sex lives. 
My girlfriend had some complications that forced a tonsillectomy. The procedure took place in a local health facility in Townsville that had strict visiting hours and schedules. Each patient was restricted to the company of only one person, and others could visit at 10 p.m.
Her father's turn to keep her company came, but he was held up and could not make it. As the caring boyfriend I was, I offered to cover up for him. He came in later at midnight but was denied entry which made it impossible to switch. I fully vouched to take care of their daughter that night. They kept in touch via phone, just like any family would do, to make sure their daughter was in good hands. Her family was the conservative type. Then they sent me a message saying, "You have our trust, son," which sounded to me like, "Do not dare fuck our daughter or let anything bad happen to her."
My girlfriend and I could have sex anywhere you can think of. We once did it in the kitchen while doing dishes, in her bedroom with the doors open, at the garage, and one time right at the fire exit. The hospital was not an exceptional venue. She was so tempting, and I could not resist the urge to smash her. I knew very well she was wearing nothing under that hospital gown, so I let my hands creep under her. I made a quick study on the nurse's routine visits to check on her temperature and then timed my move swiftly.
The hospital bed faced the door, and the lights were off. She knew what I was up to, and there she lay, still as water, like a deer waiting upon its death under a lion's claws. I stealthily crawled on top of her. After a few minutes of caressing her, we felt we could get caught doing our shenanigans if the nurse made her round back. Then a crazy and naughty idea crossed my mind. I helped my girlfriend up and led her carefully to the toilet as I held the dextrose holder in my other hand. The mission had to be completed anyway. A man has got to do what needs to be done. She asked me to sit on the toilet, and she lowered herself down on top of me. She then held the dextrose holder in her hand for support. Then she rode me wildly like a sewing machine making a stitch on a leather garment. The feeling was mind-blowing. It is still unbelievable to me to date that we fucked in that hospital.
No comments yet. Be the first to leave one.