Unforgettable Theatre Thrill
Share
Written on August 19th, 2021 by
Naughty Ads
Updated August 19th, 2021.
Viewed 424 times.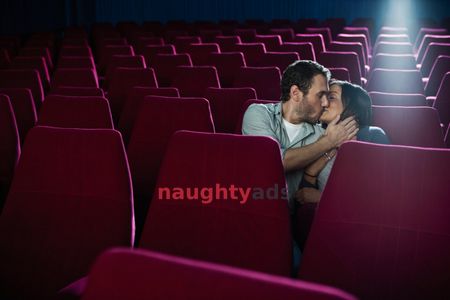 I broke up with my nagging boyfriend after a quarrel that seemed meaningless to me. The sexual desire levels were still a problem that I badly needed to manage. I come from Wagga Wagga, a small city where public display of affection (PDA) is highly unwelcome. However, there was no deterrence for teenagers and few older individuals, especially in the presence of active hormones and random sexual emotions. I am a teacher by profession, and I am always careful about my influence as a role model.
Moreover, society views us as mentors to the young generation. So for me to pull that stunt I did, I felt I went overboard. Nevertheless, it happened.
Paul, a young man, lost his dad and was very sorrowful, and as his girlfriend, I was obliged to console his broken soul. We planned to meet up at 5 in the evening for a quick chat and spend some time together. Unfortunately, that did not materialize. We ended up watching a movie instead. We chose "Spectre" by the famous James Bond. We arrived late, and the movie was already past halfway, but we got ourselves comfortable at the balcony seats in the theatre. We watched the movie with my head resting on his shoulder. We would whisper in between the movie as we exchanged sweet smiles. Paul started telling me how he missed his dad and how he had passed on so quickly. I felt his pain and held him closer and tighter to me.
We missed a lot on the movie and decided to set another movie date a week later. We decided to do the 7 p.m. movie. The theatre had a handful of people, and we assumed most people had gone home. We sat down at the lower side of the theatre that was deserted. We wanted some alone time. We waited for the movie to start while talking and having our usual snack. Like a flash, Paul held my hand tightly and kissed me softly on my forehead. Sheepishly, I responded by giving him a light peck on his lips and pulled away quickly. I hadn't fantasized about this being a romantic night, but I was wrong.
At some point, Paul started caressing my boobs languidly, and his grip gradually increased. He was getting naughty, probably because we were alone, and he felt safe. He then whispered carefully to my ear that he had a boner and that he thought we could get a bit naughty. I was so confused; Sitting on the fence. One part of me wanted to indulge, but one part of me was whispering how I could not risk getting caught in public in that compromising situation. He was adamant and kept pushing. I rejected his moves, but he forcefully held my hand and asked me to feel his erection. My hand landed on his warm, already exposed wiener. My teacher's morals evaporated into thin air. Eventually, we masturbated to each other right there. I was lost in the miasma of emotions that I forgot myself and ended up pleasuring him. It happened so quickly, like one of those stories I read about involving escorts in Wagga Wagga. Either way, it was such bliss.
No comments yet. Be the first to leave one.