Mental health benefits of casual sex
Share
Written on August 12th, 2021 by
Naughty Ads
Updated August 11th, 2021.
Viewed 540 times.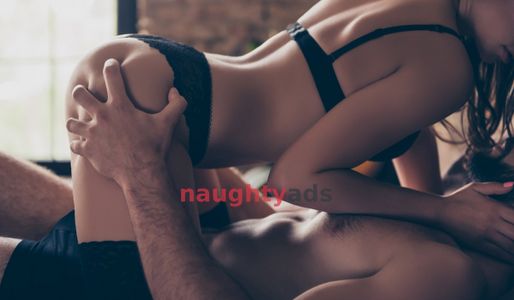 More often than not, casual sex gets a bad rap. Many young adults have a hook-up or two under their belts, although most fear it's detrimental to their sexual and mental health. Casual sex, call it a hook-up or a one-night stand if you like, has gained massive popularity, and the question of its effects on mental health is a subject of serious debate and conflicting information. Amid all the misinformation about casual sex, the chances are high that we've done this in university or college. For decades, sexual and mental health benefits have tried to unravel the puzzle behind casual sex. It's pretty difficult to point out whether casual sex is good or bad (it's a more complicated question than than), but amid all that, here are some mental health benefits of casual sex.
1.     Casual sex is a stress reliever.
Casual sex or hooking up with a partner you'll probably never date is a perfect chance of getting laid. In the process, you get to explore sexuality, which is perfectly enjoyable. It's a stress reliever and puts you in high spirits. Casual sex presents uncountable opportunities to see your likes and dislikes. Getting down with a person you're comfortable with, without commitments or strings attached, and with a common motive is a perfect recipe for feeling empowered and great.
2.     Casual sex is a perfect learning experience.
Generally, humans are naturally sexual, and there is a never-ending need to learn about ourselves in the context of sex. Do you remember that terrible sex experience you had once at college? With casual sex comes an excellent opportunity to learn about yourself, your likes and dislikes. Generally, there more careful casual sex you have, the better you get to figure out what works for you and what doesn't.
3.     Casual sex is a way of self-care.
Although this doesn't apply to everyone, people who've been having casual sex for a long time consider it part of their self-care. To the people who believe in physical contact and orgasms, having casual sex could bring the ingredients of good health, which are a necessary part of self-care.
Honest opinion
A definitive answer to whether casual sex is beneficial or not doesn't exist. Casual sex encounters have different mental health effects on people. Given that each individual is unique and complex, the impact of casual sex is exclusively personalized.
Western Australia escorts suggest extra care in the kind of partners you engage. This is why escorts can be such a good option as you can explore your sexuality without judgement and learn from the experts!
No comments yet. Be the first to leave one.