The art of aftercare
Share
Written on August 8th, 2021 by
Naughty Ads
Updated August 5th, 2021.
Viewed 466 times.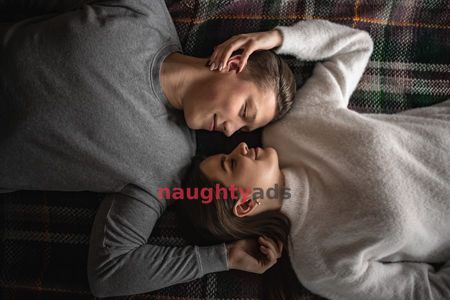 Aftercare- the most ignored, if not forgotten, part of sex. The term is quite familiar in the more engaging sex plays, especially in BDSM. It's surprising to some people to learn that BDSM isn't all about the cuffs and whips that bring pleasurable pain. Aftercare is not only crucial in BDSM, but in all sex plays. Aftercare ensures all parties feel loved and appreciated. So what is aftercare, and what does it involve? Here is a short round-up.
What does it mean?
The simplest definition of this term comes from its words—caring and after. Aftercare involves the time devoted to intimate cuddles, conversations and taking care of each other after a round or a session of sex. Aftercare is mainly associated with BDSM or rough sex as there is a need for the partners to take a break from the kinky and intense world and rejoin the real world. However, that doesn't mean you should ignore it in casual sex.
The kind of aftercare to practice wholly depends on the partner you have and the type of sex you two just had. Here is a highlight of the different types of aftercare you can practice
Physical aftercare
Sometimes a conversation about feelings doesn't feel right after sex. In such cases, you don't have to worry as physical contact counts a lot. Find a physical connection that will make you both feel loved and taken care of. Grab an extra sheet, cover them, cuddle each other, and wipe each other. The thing here is to show some kindness to each other.
Emotional aftercare
Emotional aftercare is what most people think of when the word aftercare is mentioned. Emotional aftercare involves checking in on what your partner feels right after the sex. As much as a conversation in silence works for some people, Whyalla escorts advise talking about it. Softly engage each other in a slow conversation about what just happened. Is there something you really liked? Is there something you didn't like? Pour it all out. Talking about this will help you understand your partner better, in addition to learning more about your body.
Why is aftercare important?
Here are some of the benefits of aftercare
1.     Leads to better and deeper emotional bonds
Couples that practice aftercare tend to grow closer to each other. It feels much better to know that your partner cares for you before and after an orgasm. The space to improve emotional intimacy and share positive emotions is paramount to a lasting relationship.
2.     Relives the shame that comes with sex.
Although both partners should enjoy sex, it's normal for our subconscious to register those negative messages. A deep conversation and some physical contact is a perfect backspace for these negative and shameful thoughts.
The bottom line
After all, aftercare is not a "one size fits all." Find what works perfectly for you two. The most important thing to keep in mind is to discuss it. Good luck from us! 
No comments yet. Be the first to leave one.