Benefits of female masturbation to reproductive health
Share
Written on July 20th, 2021 by
Naughty Ads
Updated July 20th, 2021.
Viewed 515 times.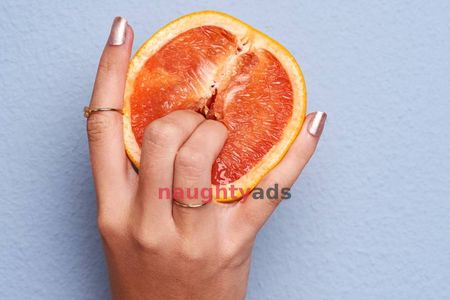 Gone are the days when female masturbation was a taboo topic. First things first, let's cut the chase- masturbation is pure bliss! Whether you've had some lecture about this or not, it can directly affect how you view your body and sex in general. Despite hundreds of sex educators recently, it feels bizarre to realize that female masturbation is often left out, especially considering the hundreds of benefits it can bring. Masturbation, specifically female masturbation, has several benefits, which are not only limited to sexual benefits. We partnered with health experts and Young escorts to prepare you this roundup of the benefits of female masturbation to reproductive health.
1.     First of all, masturbation feels nice.
In simple terms, masturbation is self-pleasing your genitals to the point of climax or reaching an orgasm. The clitoris has thousands of nerve endings, which act as pleasure pathways in the brain, easily strengthened by masturbation. With regular masturbation, one can fine-tune these pathways for the best sensations. Women should normalize allowing themselves to feel the pleasure they are comfortable with. The orgasm is yours- own it as it is yours before it's anyone else's.
2.     Improves your sex life with your partner.
Reproductive health makes no sense if a partner doesn't balance the equation. Getting to know what feels good and works for you comes in handy when a sexual partner is involved. Through masturbation, you will understand your body in deeper dimensions, and from there, you can explain to your partner what gets you off. How about that win-win situation? Knowing yourself and understanding your own needs is a vital foundation to amazing sex life.
3.     It increases stagnant libido.
There are those dark days when your partner is there begging for a share of the cake, but you're in zero spirits. Remember the point of fine-tuning your pleasure pathways? The more you masturbate, the more your appetite for sex improves. Seeking pleasure by yourself helps keep your hormonal and neurochemical systems balanced, which is paramount to a healthy reproductive life.
4.     It eases post-menopause challenges.
Some complications come with the years, such as narrowing of the vagina in postmenopausal women. In such cases, the narrowing makes sex and pelvic exams painful and unbearable. However, masturbating, especially with a lubricant, can come in handy. The lubricant increases blood flow to the vaginal region, which fights moisture problems and prevents stubborn narrowing.
5.     Helps with vaginal and cervical infections
Pleasing yourself can help relieve pains that come with infections such as UTI. Masturbating also lubricates the vagina and, in addition, flushes off harmful bacteria from the cervical region.
The bottom line
If you're not masturbating, be sure someone else is. The mentioned benefits are just a few in a pool of thousands. If you have anxiety trying this road of solo pleasure, escorts in Young suggest incorporating a toy. Happy orgasms from us! 
No comments yet. Be the first to leave one.