Top 5 misconceptions about escorts
Share
Written on July 24th, 2021 by
Naughty Ads
Updated July 24th, 2021.
Viewed 467 times.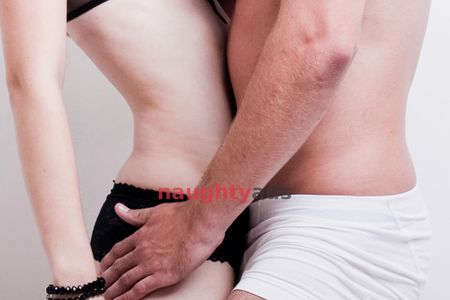 The world of escorting is filled with so many truths, myths and misconceptions. In this intriguing world, there is always some misinformed word going around the streets about escorts. Many resources have been invested in research to uncover the deepest secrets of this exciting profession, which most people see as a dark world. While so many facts and truths have been uncovered, there are still some misguided misconceptions that, in one way or another, negatively affect escorts. We talked to escorts in Wyalong and prepared this list of the most common misconceptions about escorts.
1.     All escorts are women
Relating escorting to women is one of the most misguided opinions in society. Technological growth and social media influence have led to more people exploring their sexual options and finding their sexual freedom. Although most escorts are women, the world has seen a surge in male and transgender escorts. People need to get their facts right and embrace the sexual choices of men and the transgender. They all deserve equal recognition and treatment.
2.     Escorts are single.
According to Wyalong escorts, escorting is a career just like any other, and it doesn't affect their relationships with their partners. Surprisingly, most escorts report being in serious engagements and relationships, and some even married. Most male and transgender escorts admitted to having serious partners, kids and families.
3.     Escorts don't use condoms
The issue of protected sex with escorts has brought numerous discussions among many people. Some people argue that escorts are careless and will engage in unprotected sex with anyone. With improvements in technology, many people have been sensitized on the importance of protected sex in preventing unwanted pregnancies and sexually transmitted infections. With escorting booming into a modern profession, the men and women involved have embraced the use of protection while on duty. Actually, most escort agencies have made regular testing and use of protection mandatory
4.     Escorting is not work
It has taken decades for people to accept escorting as a social norm. Thank heavens, as recently, escorts are being accepted as other informal labourers. In some countries, sex workers have been given the same rights and entitlements as the rest of the working population. Hopefully, society will fully accept these kind people as part of them without discrimination.
The bottom line
It's about time we accept escorts as part of us. In as much as escorts work in risky conditions, people need to get their facts right about them. If possible, people need to be sensitized about the benefits that escorts bring to themselves, their families and their clients. Until then, the mentioned myths and many more, shall prevail. 
No comments yet. Be the first to leave one.