A GUIDE TO FINDING THE PERFECT ESCORT
Share
Written on June 19th, 2021 by
Anna G
Updated June 21st, 2021.
Viewed 455 times.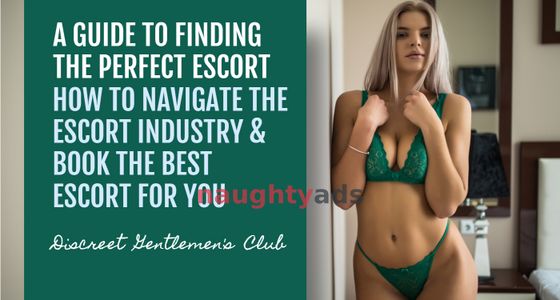 Where to search for escorts...
Google search is the go-to for most, however the quality of search results can vary widely. It can also vary with the location and search terms used.
Generally the main results you will find on google searches are escort directories - basically like a "phonebook" or "classifieds" for escorts and agencies. Some include agency ads whereas others are for independent escorts only.
With plenty of escort directories out there (and many more cropping up every week) it's difficult to tell which ones have a better quality yield. There are also various escort agencies websites alongside directories (if it wasn't already confusing enough).
Main Escort Directories
Escorts and Babes - one of the oldest running Australian escort directories and with the most ladies to choose from. Contains both independent and agency escorts.
Naughty Ads - quickly becoming another major contender as one of the biggest directories Australia-wide. With a blog section and various other subsections within the website, Naughty Ads is becoming even more exciting!
(To see Discreet's featured blog posts on Naughty Ads CLICK HERE)
Locanto 
Skokka
Independent Escort Directories
There are also a wide range of independent escort directories out there also available for perusal, these are varied in markets however they generally are at a higher price point.
Does price indicate quality of service?
Yes and no. While the old adage of 'if it seems too good to be true, it probably is' does indeed reign true, exorbitantly higher prices does not necessarily mean exceedingly better service.
That is to say, if a model-esque woman beyond compare to any other lady advertised is charging at a fraction of the cost, chances are that the lady advertised in the photo is not the woman you will meet - there are a fair few dishonest operators who utilise false photos for promotion (be wary of these, in particular for ads for vastly lower priced escorts or escorts without additional links - websites, social media, etc.).
Discreet Gentlemen's Club uses recently taken photos of the ladies that work with us. All photos on profiles are of the ladies listed, so rest assured that the lady in the photo is the lady you will be meeting. 
Higher priced escorts (specifically independent escorts) generally operate with higher overheads and more personal admin workload, which does account for some of the price difference straight off the bat. As for the rest of the difference in price, this can relate to additional services included in the price or includes special requests or it may not.
Independent escorts (as well as agencies) set the prices that they believe is worth their time/services. The worth and value of services is entirely subjective and varies. It is entirely your prerogative if you continue with the transaction - if a provider or service is out of your price point, move on.
At the end of the day, you can find good and bad service at every price point, and there are some ladies that you may simply just not click with - and that's okay too. Read on for tips on finding the best escort at your price point.
Read the damn ad...
Seems a fairly straight forward tip and a bit like a common sense sort of thing but you'd be surprised. You can save a lot of time for both yourself and the lady if you actually
read the advertisement
.
Lots of ads will state what is or isn't included in the service, pricing or certain stipulations for the booking. There's no point starting to make a booking if the lady doesn't offer the services you are after or cannot cater to you. Read the ad.
Determine if a lady suits you
There's a reason it's called "punting"... No matter how much research you do on which escort to see, you are dealing with human interactions and as consequence - client experiences do vary. You can however mitigate certain factors that may affect compatibility with the lady in question
Dealing with Agencies: Be clear about what you are after (the "best girl" or "most popular girl" may in fact not be your most suited lady). If you are interested in an educated, busty brunette to spend the night over a bottle of Pinot Noir, let the agency know. Be detailed as possible so that you can be matched with someone you will have a good time with.
Dealing with Private ladies: Ladies on the higher end of the price scale will generally have some form of social media, website or otherwise that's fairly regularly updated to keep their clients in the loop of what is happening in their life. It allows you to have a bit of a glimpse at their personality and interests and helps you better understand whether or not your are suited to the lady.
So you've found the perfect escort!
Great! Once you find a lady that you get along well with a good way to ensure her returning to tour your city or town is to keep booking her - ladies only tour areas if it's in their best interest (i.e. if it's a profitable and pleasant experience). You may also wish to ask her if she could recommend any other ladies that offer similar services (some ladies may be able to direct you to the next best lady).
CLICK HERE FOR MORE POSTS FROM AUSTRALIA'S FAVOURITE SEX BLOG - WITH THE FASTEST GROWING READERSHIP
No comments yet. Be the first to leave one.