COUPLES SEX THERAPY – COUPLES PLAY
Share
Written on May 27th, 2021 by
Anna G
Updated May 27th, 2021.
Viewed 454 times.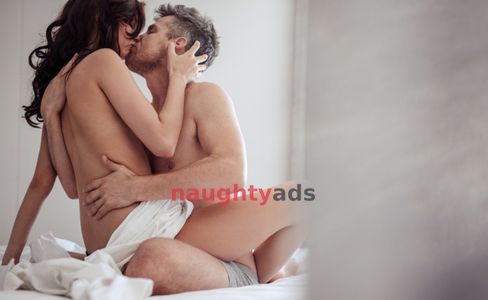 Reignite the passion in your relationship and reach your full potential with a fully satisfying sex life.
Perhaps you're feeling dissatisfied in your sex-life or feel like you could be experiencing a lot more, here are some ideas and advice for spicing things up in the bedroom and in your relationship.
Find out what the issue is.
Not all sexual issues or dissatisfactions have a sexual based origin, sometimes the disconnect is more personal or emotional in origin. The goal is always to try and maintain open and honest communication that is steeped in respect and love so that you can explore these issues in an unjudgmental way so that you are both feeling fully fulfilled in the relationship.
Not having the sex you used to?
Life can get in the way of previous passions and the longer you are together, the more complacent you can get with this. Stress is a massive mood killer and everyday factors such as work, bills, mortgage and children can leave you feeling drained and not in the mood for a night of passion.
Make time for each other. Regularly set aside time alone to reaffirm your connection as a unit, there's a trope about long-term partners only being intimate on special occasions - every day should be a "special occasion" to celebrate your partner! This also takes away the feeling of it being a chore when it's only done on birthdays, anniversaries, etc. It doesn't have to be extravagant, a night alone watching movies and having takeaway while the kids are at the grandparents can be romantic or plenty of other low-cost things can help reaffirm your connection (and this can be different from couple to couple - do things that are enjoyable to you, maybe things that you used to do when first dating or things of significance to you).
Once you have a strong connection, you can discuss things you'd like to try, perhaps kinks or fetishes that you would like to explore and take your sexual relationship to new heights of pleasure.
Discreet Gentlemen's Club can help with exploring these fantasies and new experiences in an unjudgmental and safe environment. The sky really is the limit at Discreet and we would love to help you on your journey to achieving ultimate satisfaction as a couple!
Different libidos?
This is actually a more difficult issue to resolve, like with everything, we all have different needs - you can try and mitigate certain things that adversely affect libido but you need to understand that not everyone has the same appetite with sex - and that's okay!
Mitigate discouraging elements. Does your partner come home exhausted from work and after doing household chores just wants to go to bed? Or perhaps there's something stressful occurring within their life that's killing their sexual energy and libido? Offering support and reassurance can help alleviate external factors that can contribute to a low sex-drive. Be realistic on expectations though - helping with cleaning one time or being supportive during a busy, stressful work week does not guarantee a night of hot sex (having that expectation can lead to disappointment for all involved) but it can form the foundations to a more robust sex life.
Sexual dysfunction
Things like erectile dysfunction (inability to gain or maintain erection) or inorgasmia (the inability to achieve orgasm or loss of sexual desire) generally have a medical or mental origin. Explore the possible causes for this as things such as medication, general health and fitness, diet and mental-health can contribute to sexual dysfunction.
Consult with your health professional or GP if there are underlying health reasons why this is occurring and for advice on alleviating those concerns.
Consider speaking to a qualified sex therapist if the cause isn't as clear in nature. Things such as guilt, stress, trauma or other mental-health related aspects can severely affect sexual function, a professional sex therapist can explore this with you and help target mental blocks that may be adversely affecting your libido and sexual function.
Trying something new and exciting
So everything in your partnership is great and you are very much in love with each other but you feel like you've plateaued in your sexual play... Perhaps you feel like the sex is great but would just like to take things up a notch! Exploring new things really brings a certain zest to life, here we have some suggestions you can explore as a couple to bring a new life to your sex life..
Try adding toys
A naughty but simple way to spice things up in your love life. There are a whole range of toys available on the market that are specifically for couples play.
Even toys used for solo-play can really spice things up as you can try mutual masturbation or work as a team and really be able to guide your partner - explore different sensations and find out things that you enjoy together!
Discreet Gentlemen's Club stocks a range of adult toys that can take your play to a new level. Alternatively you may wish to speak to one of our managers for more advice or read out Blog post relating to various toys available on the market.
Try pegging
Quite a common fantasy amongst straight men, strap on play can take your lovemaking to new levels with something completely different and new for you to try.
We have several ladies that specialise in pegging that you may wish to bring in for a couples booking to advise and guide you on achieving a P-spot orgasm (prostate orgasm) through pegging. We can also guide you in strap-on selection as there are toys on the market that offer stimulation for both partners.
Explore BDSM
Consider hiring a professional dominatrix to guide you on BDSM play.
Speak to us about our new exclusive venue complete with BDSM dungeon. The ultimate experience in couples play.
ENJOY OUR BLOG? WITH NEW POSTS REGULARLY, COME AND SEE WHY WE'RE THE FASTEST GROWING AUSTRALIAN SEX BLOG
No comments yet. Be the first to leave one.