Services for Women - Lesbian/Bi-Sexual Ladies Welcome
Share
Written on May 2nd, 2021 by
Anna G
Updated May 16th, 2021.
Viewed 572 times.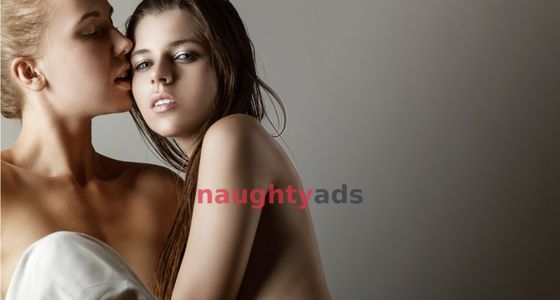 At Discreet Gentlemen's Club we regularly receive enquiries about whether we provide services for women.. 
We absolutely cater to women too! Discreet works with some highly experienced, professional ladies that offer genuine Bi-Sexual and Lesbian experiences for women and couples!
Lesbian Bookings
Why should men have all the fun?
If you are inexperienced and looking to explore your sexuality, Discreet Gentlemen's Club provides a safe, unjudgmental environment for you to experience all you are after and more! We work with some highly experienced, genuinely bisexual ladies who can guide you on your journey and give you the confidence to explore your sexuality further.
If this isn't your first rodeo and would like to try something new, our experienced ladies are happy to take you to new heights of pleasure - give us a call or send us an enquiry to discuss how we can help you achieve your desired experience.
Discreet Gentlemen's Club is a strong supporter of the LGBTIQ community and strives to provide a safe, supportive and unjudgmental environment for people looking to explore their sexuality. Private intro and booking options are available to ensure utmost privacy and discretion for the community.
Threesomes
Whoever said "three's a crowd" has never experienced the decadent delights of a threesome!
Whether you are in a same-sex couple or looking to book two ladies for a naughty threesome we have several options for you. Give our friendly reception a call to discuss options and arrange the experience of a lifetime!
For lesbian couples looking to make a couples booking for the first time, head over to our blog post "COUPLES MASSAGE IN NEWCASTLE - COUPLES WELCOME" for additional information and advice.
Straight Couples Exploring Bi-Sexuality
This is by far our most common enquiry with straight couples.
If you are reading while in a straight-couple partnership, either you yourself is interested in exploring bi-sexuality or perhaps your partner has always been interested in or fantasised about it. 
At Discreet Gentlemen's Club we have a couple options for you. 
You may wish to make a one-on-one booking with a female and explore things alone or you may wish to incorporate a lady into couples play. 
A couples booking does not necessarily have to be a traditional threesome - the male partner may simply wish to be there for support, to watch, to only be involved with his partner or to be an active participant in all activities. What level of involvement is entirely up to you and should be discussed with the lady prior to starting your booking. For more advice on couples bookings and things to consider, read our blog post "COUPLES MASSAGE IN NEWCASTLE - COUPLES WELCOME" 
No comments yet. Be the first to leave one.