Ways of boosting your sexual confidence
Share
Written on July 2nd, 2021 by
Naughty Ads
Updated July 2nd, 2021.
Viewed 565 times.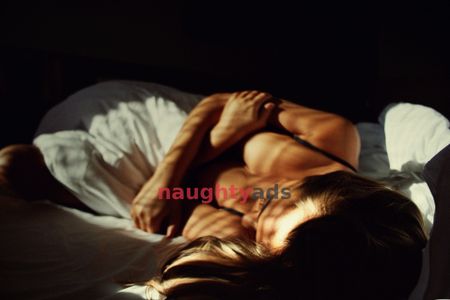 When it comes to sex, we all have our own insecurities and confidence issues. "am I too fat?" "is my penis too small?." Those are just a few of the common questions that might linger in your mind. Low sexual confidence is caused by many factors such as breakups, rejection, insecurities, and anxiety. When this happens, even having sex again becomes a brawl. In this write-up, we spoke to the best sexologists, intimacy coaches, and escorts in Rotorua and prepared the following quick read of the best ways of boosting sexual confidence. 
1. Keep an inventory of your feelings. 
Keeping tabs on your past experiences, memories, and feelings will help you understand your sexuality and perhaps why you are not feeling your sexual confidence. Journal your sexual escapades, which might include past conversations or past sexual acts. Although this might be difficult and uncomfortable, connecting with a friend your trust or a professional will make things easier. 
2. Ignore the negative, self-destructive thoughts. 
In most cases, people get consumed by the thoughts of what their partner is thinking about them, especially during sex. You forget that the other person is as vulnerable as you are and is probably thinking about the same thing. The best way of handling this is shutting those thoughts away and allowing your body to experience the moment. 
3. Positive affirmations. 
Sexual confidence starts by accepting yourself the way you are and being confident in your body. Make it a habit standing Infront of your mirror, preferably totally naked, and look at yourself in a nonjudgmental way. If it's possible, stick some positive words of affirmation such as "I got this" on your mirror. The daily interaction with such positive notes spikes your sexual confidence a great deal. 
4. Find out what turns you on. 
Before you even build a relationship with another person, build a relationship with yourself first, learn what works for you, what feels good to you, and find out what your sexual preferences are. 
If you find it morally right, explore your body, masturbate and find out what feels amazing and what doesn't. If you have never explored your own body, trust us, it will be hard for you to let someone do it. By understanding your sexual needs, it becomes easier to communicate with your partner. 
5. Play music 
Music is a remedy to almost every situation. When you're about to have an intimate moment, prepare a playlist of your favourite tunes, and you'll be surprised how effective it will be in reducing anxiety and chasing destructive thoughts. 
Focusing on your senses, dressing appropriately, and accepting that you can't make everyone happy are some more examples of ways of overcoming low sexual confidence. 
The bottom line. 
With any of the above tips, you're in for a surprise of amazing results. The bottom line is, to be honest, and avoid faking sexual experiences. If it still proves difficult to accept yourself, consider consulting a qualified therapist. 
No comments yet. Be the first to leave one.