Tips and tricks to achieve multiple orgasms.
Share
Written on July 15th, 2021 by
Naughty Ads
Updated July 14th, 2021.
Viewed 479 times.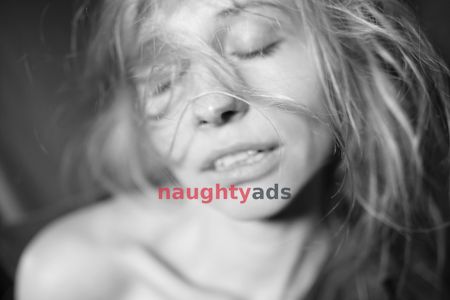 Quick question, how many times do you think you can orgasm in one session? This question has raised a lot of uproar in different sexual health platforms, and the truth is there is no set limit to the number of times one can orgasm. Although most people are usually satisfied with a single trip to the O-zone, getting multiple ones wouldn't hurt, and it's a plus of pleasure for the partners. Pulling even one orgasm is usually a sex myth, especially for women. The good news is that with these new tips and twists, you can now experience the magical world you've been missing out on. Here is a quick fix of tips and tricks to achieve multiple orgasms. 
1. Pick a suitable position. 
Most people don't comprehend this, but the sex position you pick determines whether or not you'll get to your climax. When picking out a position, go for those positions that will quickly have your clitoris stimulated. For example, doggy style and the reverse cowgirl are magical positions. There is much deeper penetration with these positions, which allows for the clit to be stroked naturally. However, while at it, focus on stimulating other sensitive parts simultaneously. 
2. Focus on some more foreplay. 
The number one cause of sexual frustrations is poor foreplay. It's important to set things into a hot mood before getting those strokes. For women, the easiest way of getting an orgasm is getting some oral sex which gets the clitoris stimulated. Ask your partner to stimulate your vagina gently using his or her tongue before pulling away for a few seconds and then diving right back in. The important thing to remember is to keep going back to oral sex even when mid-stroke. 
3. Do some Kegel exercises 
Doctors and escorts in Rockhampton suggest that strong pubococcygeus muscles are a vital component to intense and mind-blowing orgasms. Kegel muscles are basically muscles that hold your urine, and exercising them means more blood flow to them. Consequently, you get to experience deeper sensations of pleasure in a series of immense pulses. To exercise the magical muscles, flex till you feel the pelvic muscles tightening, and then release and repeat. 
4. Be open-minded 
Sexual satisfaction heavily depends on emotional balance. When you approach sex with a limited expectation of an orgasm, you will most likely become frustrated. Understand your mind, body, and soul, and bring them with you to the session. Remain expectant for arousal and tell your body that it's capable of experiencing multiple shattering orgasms. 
The bottom line 
We could write hundreds of blogs about achieving multiple orgasms, but unless you and your partner know what works for you two, it will never work. Remember to breathe deeply and passionately, as it is always a plus, and while at it, help your partner with the handy work of stimulating your sensitive parts. 
No comments yet. Be the first to leave one.