Safe ways of practising oral sex
Share
Written on June 27th, 2021 by
Naughty Ads
Updated June 27th, 2021.
Viewed 453 times.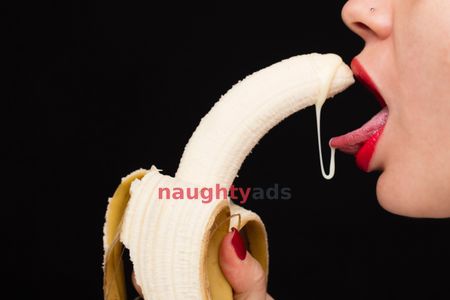 Rimming, blow job, 69, eating out and head, are just some of the words you have probably heard describing oral sex. Quite frankly, oral sex is one of the most exciting ways of exploring sex. Escorts in Redcliffe say that oral sex comes with untellable pleasure that strikes fantastic bonds. Whether you want to try this with your partner or just curious about the dynamics of oral sex, it's important to get some facts right to keep your safety first. Although there is a lot of misinformation about oral sex, we have gathered a few tips on safe ways of practising oral sex. Let's get into it. 
1. Talk to your partner. 
First things first, it's important to remember that consent counts in intimacy. Suppose you're willing to try this sex stunt; it's not wise to bombard your partner with new kinks. Talk about it with your partner and explain to him or her that you want to try it. It feels better if you two engage in something with your body and soul in it. You will enjoy it even better. 
2. Get tested 
There are loads of sexual infections and diseases out there, such as syphilis, hepatitis, and gonorrhoea, just to mention but a few. Practising oral sex exposes you directly to any of these infections. Before you get into it, you two should see a qualified doctor and get tested for any possible infections, especially if one of you has some symptoms. 
3. Use protection
Using protection during oral sex is a bit ambiguous, and most people argue that it erases the significance of the act. People argue that there is minimal pleasure experienced when using protection. Although there is some truth in this, Redcliffe escorts argue that your safety comes first. If you have multiple partners, consider using latex protection, although it doesn't have the best taste. A dental dam, usually a rectangular piece of latex placed on the vagina or anus before anal sex, also works perfectly. 
4. Practice hygiene 
It's important to acknowledge that our bodies are ever metabolizing and releasing body fluids. Hygiene is more emphasized when it comes to women, although men are not an exception. Odours and fluids are inevitable, and therefore, consider washing the private parts thoroughly before oral sex sessions. Besides, bad odour is a turn-off. For the phallic partners, wash the penis with some soap before oral sex. 
The bottom line 
The decision of whether to engage in oral sex is totally between you and your partner. Never give or receive oral sex just because you're forced into it. With the tips highlighted above, things will be easier for you two, and in addition, safe and fun. 
No comments yet. Be the first to leave one.