Mind-blowing foreplay techniques
Share
Written on June 12th, 2021 by
Naughty Ads
Updated June 12th, 2021.
Viewed 550 times.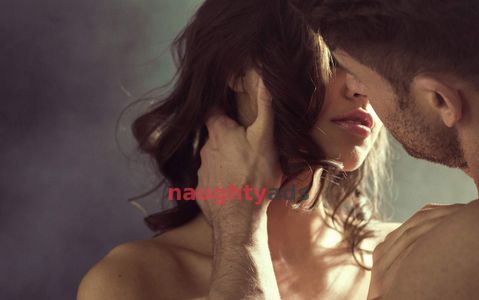 Quite frankly, foreplay doesn't always get the credit, time, and attention it deserves. In most cases, couples have a few go-to moves guaranteed to set them in the mood. While it's awesome to know and understand what works for each other, the same cliché methods don't always lead to a toe-curling finale. For inspiration, we turned to escorts in Queensland and rounded up the following tips that will help you and your partner get things from 0 to 69😊. Here are mind-blowing foreplay techniques that you will love. 
1. Take as much time as possible. 
Did you know that you can actually attain sexual satisfaction just from foreplay? Well, now you know. When it comes to building things up, easy and slow does it. The key to perfect foreplay is doing it for long enough. Take time and explore every bit of each other's body. 
2. Talk to each other. 
Talking during foreplay is an oldie, but goldie. In as much as moaning is fun and kinky, the dirty and seductive language does even better. Spit out those nasty words and tell him or her how bad you want him. If you're not used to such, remind him or her of the last hot thing you did together. For example, you could say, "I loved the way you caressed me last time." It gets even better the more explicit your words are. 
3. Make use of sex toys. 
Most people think that toys are only made for solo explorations. Queensland Escorts suggest that it looks hotter when they see their clients use their vibrators on them. Don't shy away from bringing the tiny magical friends into the equation. However, toys are a pretty sensitive subject that needs a deep mutual conversation before indulging in them. If you two agree to use them, you're in for a pleasant surprise. 
4. Oral sex does it. 
If you haven't tried out oral sex, you have no idea what you're missing out on. Oral sex is an incredibly pleasurable experience that perfectly complements sexual intercourse, but only if done in the right way. For the partner on the receiving end, oral sex gives a perfect opportunity to experience immense pleasure without much responsibility. To the giving partner, it's an opportunity to learn more about his or her person. If done well, it is a perfect opportunity for couples to explore beyond their sexual horizons. 
The bottom line 
The art of perfect foreplay revolves around communication. The key to having an amazing time is communicating with your partner and finding out what he or she loves. Read books and blogs together, or watch erotic movies to get more ideas of pleasing each other. 
No comments yet. Be the first to leave one.