Best sex positions for a quickie
Share
Written on June 10th, 2021 by
Naughty Ads
Updated June 9th, 2021.
Viewed 530 times.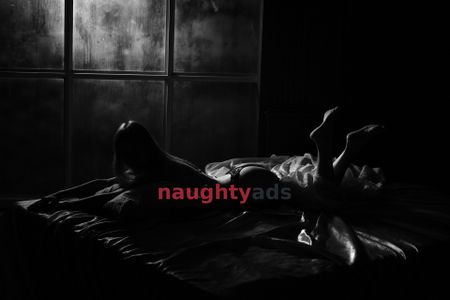 Slow and profound intimacy is nice and sensual, but sometimes we just don't have the time for it. With so many things to do and errands to run, the time for sex is just not there. However, with the little time in our hands, there is so much that can happen. Quickies are a god's given gift that most people don't utilize. In most cases, people view quickies as rushed and unsatisfying, but experts and Port Macquarie escorts argue that they are insistent, hot, super fun, and very convenient when pressed for time. However, sometimes getting the right position for a quickie is a brawl. Here are the top 5 best positions for a super satisfying quickie. 
1. Missionary 
Missionary is the most underrated style in this vast world of sex and intimacy. It is easy to execute, can be done anywhere, and gets the job done quickly. Missionary is also known to deliver the best clitoral stimulation to your partner, which increases the chances of you two orgasming in the shortest time possible. 
2. Stand and deliver
Stand and deliver is another effective position that requires no special skill. For this one, the phallic partner(man) stands on his feet, holding the partner against the wall. This position is a common scene in many movies, and quite frankly, it's hot! It's super effective, and it ensures the guy hits the right spots, easily and deeply. Interesting, isn't it?
3. Ballet dancer. 
This is a perfect style to execute for quickies in parties where time is for sure a constraint. The woman wraps one of her feet around the partner's waist and helps push him deeper inside her. At the same time, the guy is constantly stroking during the "dance," which is a bonus of pleasure. Within no time, you two will be experiencing orgasms. 
4. Standing doggy. 
Standing doggy is similar to doggy style, only that instead of kneeling, the partner bends at an angle of 90 degrees, holding against the wall or even a kitchen top. The phallic partner then penetrates from behind. Ideally, this position gives you a lot of room to stimulate the receiving partner with either the penis, hands or a sex toy. It is easy to execute, can be done anywhere, and is proven effective when time is limited. 
5. Sitting grind. 
Sitting grind is a perfect position where space is limited and sitting down is the only option. For example, when the car is the only available space. With this position, the phallic partner sits, and the receiving partner gets on top and makes a grinding motion with their legs wrapped around the partner's waist. 
The bottom line. 
Staircase doggy, spooning, python, and butterfly are more examples of positions you could go for during a quickie. In some instances, attaining the orgasms within a short time is almost impossible. Escorts in Port Macquarie suggest involving your mind, body, and soul in it to make things a bit easier. 
No comments yet. Be the first to leave one.