Advantages of escorts over relationships
Share
Written on June 23rd, 2021 by
Naughty Ads
Updated June 23rd, 2021.
Viewed 502 times.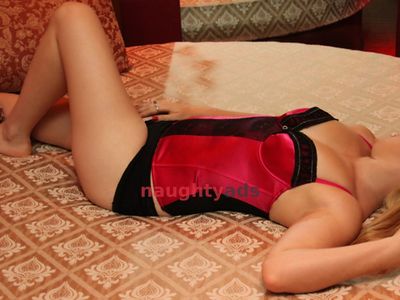 The question of whether escorts are better than relationships has raised numerous discussions across society. For a long time, society has always judged escorts as immoral men and women who have lost a sense of direction in life. Luckily, escorting culture is slowly gaining acceptance in society, and most people embrace this as a true profession. Although there are many ways of looking at it, there are hundreds of benefits attached to seeing escorts compared to being in a relationship. Here is a quick round-up of the advantages of escorts over relationships. 
1. No room for judging 
There is no single time an escort will judge you from how you look or where you come from. Escorts will always accept you the way you are, even if you have a trunk growing out of your head. Remember escorting is a business transaction, which means appearance is not a deal-breaker, compared to relationships that come with a lot of scrutiny based on appearance and background. 
2. There will always be a positive experience. 
The good thing about escorting is that money is always in the picture, and therefore these men and women will be super friendly to you. The difference between this and relationships is that you both know why you're there. No shortcuts, just straight talk. In addition, escorts are professionals, and they, therefore, have skills and techniques and are always enthusiastic about what they do. You can never regret it! 
3. No chance for hurt 
With escorting, there is none of that tedious courting process as there is in relationships. Nobody is looking for something concrete, and the rules are always clear - that it's a service for money. There are, therefore, no chances of getting attached to someone and end up regretting it later. Escorting is the real deal! 
4. It is a special kind of therapy. 
According to escorts in Port Lincoln, most men and women are burdened by their relationships due to nagging partners. Finding an escort is a perfect escape from a nagging partner and a perfect way of exploring options. In addition, hiring an escort is a perfect cure for curiosity, especially for couples in long-distance relationships. 
5. It saves time and money! 
Seeing an escort means you choose when to have sex and where. There is no chance of wasting your time in taking women out on dates or trying to pick some in bars or clubs. Instead of wasting a whole 5 hours on a date, you could get a 2-hour booking and spend the rest of the time doing something constructive. In the end, the benefit is enormous on your side. 
The bottom line. 
The advantages of escorts over relationships are endless. They, however, depend on your personal opinion and moral inclination. If you wish to seek escorting services, remember to let it come from within you rather than just peer influence. 
No comments yet. Be the first to leave one.