Advantages and disadvantages of masturbation
Share
Written on July 8th, 2021 by
Naughty Ads
Updated July 8th, 2021.
Viewed 465 times.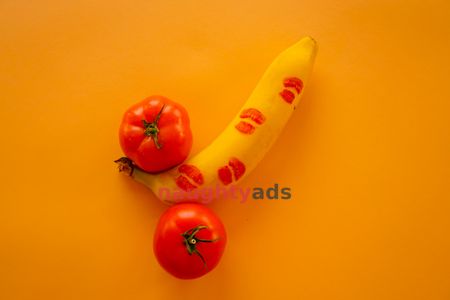 For a long time, masturbation was considered taboo, a sin, and a no-go zone. Luckily, the act is slowly gaining acceptance, and most people, especially the youth, are becoming open to it and going further to discuss it with their fellow youths. Masturbation is basically the act of satisfying yourself sexually and is equally common in all genders, backgrounds, and races. There is a lot of misinformation surrounding masturbation, and most people consider it as an all-negative act. The truth is, there are some health benefits, and at the same time, some side effects. This write-up digs into the advantages and disadvantages of masturbation. 
Advantages 
1. It can help improve your mood. 
Masturbation is sexual activity and causes your body to release hormones such as dopamine, oxytocin, prolactin, and endorphins. All of these hormones positively affect your mental and physical health since most of them, such as oxytocin, are referred to as happy hormones. Consequently, your mood is elevated. 
2. Reduces stress and anxiety 
Although oxytocin is commonly referred to as the love hormone, its release is heavily linked to relaxation and destressing. So, if you wish to let go of some of the burdens from a long workday, take matters into your own hands. 
More benefits of masturbation include improving sex, better sleep, alleviating menstrual cramps, reducing tension, and reducing the risks of STDs. 
Disadvantages of masturbation
Although it seems to have many benefits, masturbation has its downsides, too, especially when done in excess. Here are some adverse effects of masturbation. 
1. Guilt 
Serious cultural, spiritual, and religious beliefs impose heavy guilt on many people who practice masturbation. Although it's neither immoral nor wrong, the messages of how dirty and wrong it is are everywhere. If you ever feel guilty about this self-care act, consider talking to a friend you trust. 
2. Addiction 
Too much of something is poisonous. When you masturbate too much, you get too hooked such that you miss on daily life activities such as school, errands, or family commitments. Addiction to masturbation lowers productivity. If you're a victim of this kind of addiction, consider consulting a therapist or consider outdoor activities such as a walk or a run. 
3. Reduced sexual activity 
Aggressive masturbation leads to loss of sensitivity on the penis, especially to men who use a too-firm grip method to please themselves. The best way of resolving this is by change of technique or using a vibrator. 
More shortcomings of masturbation include ruined social relationships and possible injuries from aggressive masturbation. 
The bottom line. 
Although it has a fair share of shortcomings and is judged harshly by society, masturbation is normal, healthy, and has no reason to feel guilty about it. However, Port Douglas escorts suggest knowing your limits and watch for signs of addiction. 
No comments yet. Be the first to leave one.