My escort neighbour
Share
Written on April 11th, 2021 by
Naughty Ads
Updated April 11th, 2021.
Viewed 680 times.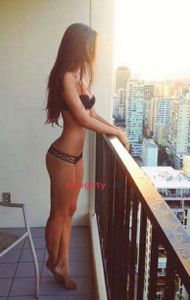 When the pandemic hit, I was among the millions who lost their jobs across the whole world. The quarantine period was one of the most brutal months of my life. I was surviving on my own, locked up in the house, with barely anything to eat, no family around, and no salary.
Around May, things were even tougher, so much so that I even felt like asking for food from my neighbours. Audrey, my immediate neighbour, was sent from heaven. She was always my saviour with the basic needs and personal effects. Whenever I ran out of something, she was always there to help.
Mid-July, things got better as I got a short contract that needed me to work from home. Life in Port Douglas got a bit easier, and I could now afford a bit of fun. Occasionally, I could now afford to buy a drink or two, watch some porn, and beat my meat to sleep. Being a single lonely wolf during the pandemic was quite a task. The sexual starvation was real.
One night, after hours of gazing into my computer, I was just about to log out from my workstation. These absurd ads kept popping up, but I kept blocking them. However, there was this one that caught my eye. Given that it was quarantine, movement from house to house was not very entertained. However, there was this ad that talked about an escort bringing the service to your home.
Damn! That caught my eye. I made a quick brush-through over the terms and conditions, and within a minute, I had been connected to this hot girl. She looked really familiar, but with the makeup and the erotic sexy dressing, it was impossible to figure her out. We spoke on the phone, agreed on a price, and got my booking. I gave her directions to my place, but she sounded really shocked. She paused for some minutes on the phone call, but it didn't bother me since she was a stranger after all. She agreed to drop by in 10 minutes.
I went on with my errands as I waited for this goddess to arrive. For sure, she eventually did. A soft knock on the door pulled me from my messy bedroom. Opening the door stood a sexy figure, dressed all sultry with all the confidence in the world.
Hi! She start to look up, raising her chin and hugging me. I was dumbfounded. I couldn't move for a second. In front of me was my neighbour, Audrey. It took me some time to digest that she was actually a Port Douglas escort. Long story short, I came to terms with the surprise. I was finally joining the dots of why she always has male friends visiting her, and when they visit, they neither bring nor carry anything from her house. I always had questions about why she was always at home. I finally got it. All in all, I got served what I ordered, and for sure, it was an amazing experience.
No comments yet. Be the first to leave one.