Sex with a Milf escort
Share
Written on April 17th, 2021 by
Naughty Ads
Updated April 17th, 2021.
Viewed 710 times.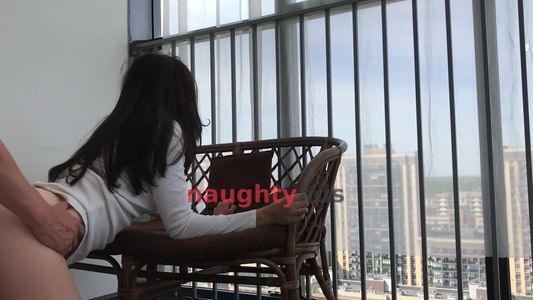 Banging my neighbour during the Christmas celebrations had always been my dream. This was especially after watching all those crazy milf videos on porn websites of porn stars romping the fine women on five-star hotels balconies.
For some reason, it has always appeared like a cool and thrilling thing to try out.
Her name was Clara. A thick short middle-aged woman with a curvy body, a heavenly booty, and some wild titties. Her skin complexion was chocolate, and she had this amazing long hair. She liked doing a ponytail, which was even more fuel to my sexual thirst towards her. Every time I saw her pass my door, I'd dream of giving her backstrokes holding that ponytail. She was always nice to me and always reminded me of my friend's mother back in the countryside. She lived with her daughter, who was about six years younger than me. We weren't really friends with the daughter, but we weren't enemies either.
Last year, she asked me what I wanted for Christmas as she was always concerned about why I was always alone with no family around. Jokingly, I answered that I wanted her for Christmas. "What do you mean?" she asked, giggling. I felt a rush of adrenaline as I confidently told her that I wanted her for sex.
She paused for a moment, which sent me into thoughts of regrets. I felt like I wanted the earth to swallow me for saying such a stupid thing. She smiled sheepishly and walked away without saying a thing.
I wouldn't say I liked the suspense that hit me, but since she smiled and didn't say a thing, I assumed she took no offense.
Christmas came, and as usual, I was chilling alone in my backyard drinking a beer. I heard a soft knock on my door. I was pretty surprised as I didn't expect any guests. Checking on the door, there she was. She was looking all sexy in a red dress. She had a box in her hands, which she handed to me, smiling.
I welcomed her inside and asked her to feel comfortable. In the box was a bottle of wine, chicken wings, some chocolate, candles, and to my surprise, condoms! I turned around to ask her what they were doing in the box and found her gazing at me erotically.
"I'm here to deliver what you wanted for Christmas." She said, biting her lower lips and lifting her short red dress to floss some thighs. Long story short, I got my gift for Christmas, and guess what? We did it on the balcony!
Thoughts of how she was undressing me, sucking my cock like a professional, twisting and turning it like a microphone, and riding it like a cowgirl have never left my mind.
Before she left, she slid a business card inside my boxers. Checking it out, I realized that she was one of those escorts in Orange that I've always craved for. And that is how I got laid by a milf, which marked the beginning of a great professional partnership. 
No comments yet. Be the first to leave one.