What happens if you lose your erection with an escort?
Share
Written on May 10th, 2021 by
Naughty Ads
Updated May 10th, 2021.
Viewed 598 times.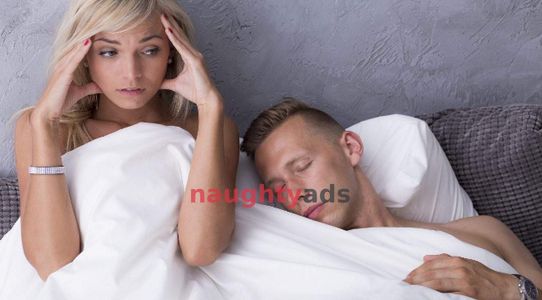 During intercourse, an erection alternates between hard and soft. However, if the erection remains soft or no erection at all, it should raise a bit of concern. However, it's not a big deal, and it happens to a lot of males. You don't have to feel upset about it. There are a bunch of reasons why your penis might let you down and fail to keep its end of the bargain. It's usually worth exploring your options of fighting this so that you can even get value for your money and time with an escort.
Before we even get into how you can tackle this, here are some reasonable and proven possible causes of loss of an erection.
1.     Nerves
Quite frankly, dealing with an escort isn't for the faint-hearted. We've had several people confess how intimidated they were due to their magical vaginas and sexual prowess. All of these people admitted that maintaining a hard-on was difficult at some point during their sessions. The pressure to perform is the number one cause of anxiety, which can be blamed on the many failed erections.
This is the main reason why professional escorts in Northern Territory start their sessions with a nice massage to make you feel relaxed and comfortable before the happy ending.
2.     Alcohol
Many men have been through this (starting the sessions with a few shots to beat the anxiety). What they don't realize is that drinking before sex makes you a sexual stallion. The next time you book for an escort service, avoid any kind of intoxication and act like an adult. Besides, when you're sober, you can have an actual conversation which can improve the sessions.
3.     Too much porn
Too much porn is always associated with erectile dysfunction. In as much as porn makes people grow fonder with sex when done in excess, it might turn you into a porn addict, and when presented with the actual situation, the big guy under the pants might let you down.
4.     Diet and smoking
If you've been losing erections, you might want to change your diet into a better one. Smoking, especially active smoking, is also heavily linked to loss of erections.
What to do when you lose an erection.
When this happens, you don't have to feel bad about it. Remember that you're not alone, and thousands of guys experience this. Keep calm, take deep breaths and drink some water. Engage your escort in enticing and erotic conversations that will steam things up.
It is completely okay for you to take a deep breath and relax. Try to give each other a massage and a frenzied foreplay.
When you're in the hands of a professional escort, you'll never get judged, and you'll always get value for your money! 
No comments yet. Be the first to leave one.