Games to play with your escort
Share
Written on March 28th, 2021 by
Naughty Ads
Updated March 28th, 2021.
Viewed 706 times.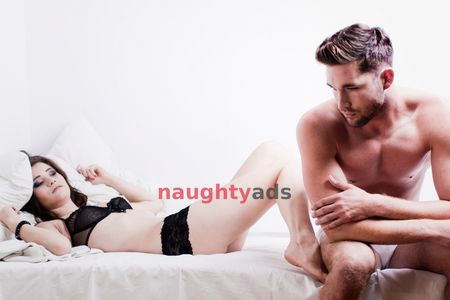 Even if you're a regular client to a sexy escort, the day-to-day hassles and routines might make the sex less of a priority, and when it happens, it ends up being bland sex. Whatever the reasons behind it, sexual monotony and difficulties are common and can cause a lot of friction, even in the best relationships and even in client-escort relationships. When it comes to spicing things up in this intimate game, nothing beats the magic of roleplaying. Roleplaying makes it possible for you and your escort partner to do something you wouldn't do under normal conditions. Through these games, routine and boring intercourse can be easily avoided. If you're experiencing such an issue, here is a deep fix for you. We have rounded up a few fun and frisky sex games that will take your game to the next level. Let the sexy games begin!
1.     Truth or dare
Truth or dare is a cliché, common teenage game, but top escorts in Newcastle still consider it a state-of-the-art sex game. It's simple and easy to execute, as all you need is courage and your imagination.
Start with each of you writing down at least 5-10 outrageous dares. Toss the small pieces of paper in a hat, and begin by asking each other "truth or dare." If the partner responds with truth, ask a burning and crazy question that you need to hear the answer to. If she responds with a dare, ask her to do an outrageous thing.
The secret here is to make it thrilling, fun, and provocative. If possible, you two should play this with a glass of wine or two. You will love it.
2.     Strangers in the night
The best way of getting a sexy experience with an escort is pretending you don't know her and you're meeting for the first time. This roleplay can involve a simple pick-up in a club, bar, or even a simple blind date. Pretend that you're surprised to see her and create a sexual identity. Exchange some seducing texts, or if possible, nudes! Make sure you use your seduction skills, and for sure, you are going to love it.
3.     Picnic in bed
This game involves the use of senses such as smell and taste. Blindfold each other and feed each other foods or fruits. For example, peel a big banana and use it on her lips, slowly and suggestively. You know what it is.
4.     Strip poker
An old-school sex game, which is actually gold and very underrated. Start with an equal number of clothes on, and strip them one by one each time you lose a hand. Once you two are completely naked, it's time to get into it.
The bottom line
The list of sexy games to play with your escort is endless. The most important thing to remember is to respect boundaries. Communicate before deciding which game to play.
No comments yet. Be the first to leave one.