Lunchtime quickie
Share
Written on May 20th, 2021 by
Naughty Ads
Updated May 19th, 2021.
Viewed 611 times.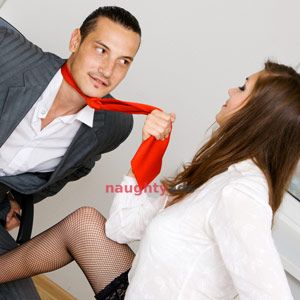 We always did our company projects in pairs, and I was lucky to have Lizzie as my partner. She was intelligent, hardworking, and responsible. Our day began in the office and ended at my place since I lived near the work premises, where we had dinner and continued working. We would work together till late at night, and then I would drop her home. I loved everything about her, and in the beginning, it was purely professional.
Our project took two months to complete. Its completion came with an immense sense of relief. It was one of the most demanding tasks I had ever done. That evening we went to a bar to celebrate. I had this crazy idea of seeking professional services from the famous New South Wales escorts as I badly needed some release, but something stopped me as we had a lot to drink. We then sang with a live band. Other revellers were excited and kept cheering us on. We had fun for almost five hours drinking, singing, and buying rounds for strangers. Then Lizzie came to ask me to take her home. She reminded me we needed to submit our final report the following morning, I obliged.
I was very drunk but managed to drive her home. I dropped her at her doorstep and was about to leave when she pulled me close to her, hugged me tightly then bit my neck slightly. This turned me on like you couldn't imagine. I could feel her erected nipples piercing my chest. She then let me go. We parted ways, and I drove home.
We met in the office the following morning and presented our work to our manager. He was impressed with our work, and as a reward, we were given two days off, which was to start at the end of the day. Lizzie asked me out for lunch. I was not surprised as we always went for lunch together anyways.
We had our lunch as we chatted lightly. She looked pretty, something I never noticed before.  After exchanging a weird glance, she took my hand and placed it on her lap. Her skirt was short, and my hand landed on her bare lap. My dick went rock-hard instantly, and I crept my hand deeper up her thighs. She was wearing no panties. I reached the promised land and start started playing with her pussy lips. She started moaning slowly. Our moment was interrupted by the waiter bringing the bill. We paid and left, and we couldn't wait to get each other home. We rushed to my car at the hotel parking lot.
We kissed crazily and ripped each other's shirts off. The sexual tension beyond boiling point. I lifted her dress and licked her already wet coochie. She leaned back in ecstasy. I pulled my erect cock and slipped it straight into her. She was tighter than a nun but took it all in on my first thrust. I fucked her wet warm pussy hard. I did not last long; within minutes, I was about to burst when she asked me to cum in her mouth. She held my cock tightly and wrapped her beautiful mouth around the tip and sucked like she was trying to train all the cum out of me. We loved it! 
No comments yet. Be the first to leave one.