Our office receptionist is an escort!
Share
Written on May 23rd, 2021 by
Naughty Ads
Updated May 22nd, 2021.
Viewed 531 times.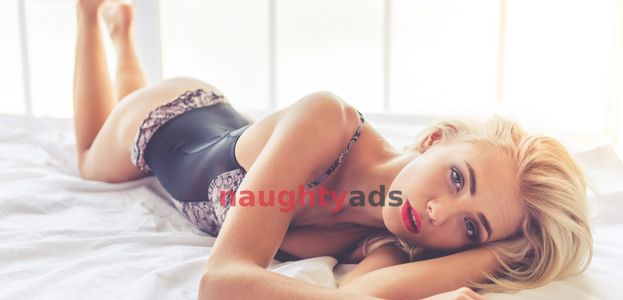 Anne is a pretty girl. She is always happy and is fantastic company to hang out with. She has been our receptionist for three years. We are very good friends. She calls me "Lil bro," and I have already made peace with this since she is older than me. She treats me well often, and that is how our sibling relationship grew stronger. She has a hardworking boyfriend who loves her so much. On the same note, it's hard not to notice the good chemistry with the company managing director. A middle-aged man who looks like a pervert to me, especially with the way he treats female colleagues and interns. I have always felt like they were having an affair but knowing she has a boyfriend and the managing director is a happily married man disapproves my suspicions. I have never questioned her out of respect.
One Friday evening, my colleagues left their offices fast as usual. I was not in a hurry as I needed to finish up my work for the week. After about an hour, I was done. I packed my laptop and locked my office. I was about to take the lift downstairs when I heard moaning noises from one of the offices. Someone was getting romped in the office! I tiptoed to the direction the noise was emanating from. To my surprise, I found the managing director's door open. Peeping in, what I saw made me confused, jealous, and angry. On the couch laid Anne, her legs raised, and the director was giving it to her madly. They were too involved to notice me. I left disgusted. I knew I was right all along, and something was up with them.
Anne later called me for a night out. I almost declined but felt terrible about it. I met her at a local pub near her apartment in Mudgee. I found her with her friends in their round. They were already tipsy, and I immediately joined their table. We drank and chatted. Her friends, who were all ladies, were happy as usual, and within no time, the moment escalated to us playing spin the bottle. Then came the truths and the dares. I got my chance which I didn't squander. I was drunk and confident I asked Anne about her affair with our managing director. To my surprise, everyone laughed out loud like they were not surprised, and it was no big deal. It dawned on me that they knew everything, and I was the only fool in the dark.
Anne explained to me that the MD was just a client. All her friends had two jobs. They were all in relationships but for formalities and just to make their families happy. They were all Mudgee Escorts on the weekends and evenings after their official duties. I was dumbfounded. How did they manage to keep all this a secret? But I understood how negatively they would be judged if they openly declared they were escorts. Eventually, I had a taste of Anne's cake, and to be honest, I'm glad she is an escort!
No comments yet. Be the first to leave one.