Painful Anal Sex? Not anymore!
Share
Written on May 30th, 2021 by
Naughty Ads
Updated May 30th, 2021.
Viewed 545 times.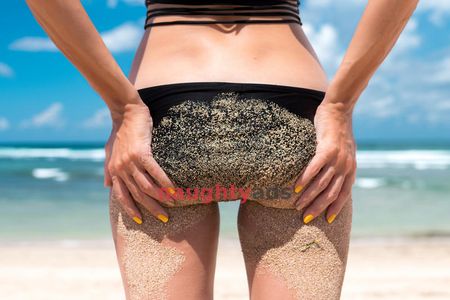 Although most people will disagree with this, anal sex is very pleasurable to people of all sexes, genders, and sexual orientations. On the same note, it's quite uncomfortable to many people, especially for first-timers. Sadly, a misguided uptown legend says that sex is supposed to be painful or that somehow, it shifts from painful to awesome. If you've been having these hell moments of uncomfortable anal sex, we're here to save you from the trauma. With professional collaboration with Moranbah escorts, we bring you the following expert tips for dealing with painful anal sex and making sure that you make the best out of that bedroom encounter.
Before we get into it, what are the causes of painful anal sex?
According to a study into anal sex, close to 64% of the participants who had penetrated their partners anally were forced to stop after a cry of pain. Here are some of the causes of painful anal sex.
      Minimal or little lubrication from the anus

      Too tight or unrelaxed sphincter muscles

      Health issues such as

hemorrhoids
With that being said, here are a few tips for alleviating pain during anal sex:
1.     Use a lot of lube
Naturally, the anus doesn't produce much lubrication as compared to the vagina. While at it, pause to apply some lube to the anal opening and wall to make sure that penetration isn't painful. If you're using a condom, make sure you use silicone or water-based lubricants, as the other types may damage the condom, which compromises your safety.
2.     Clean the anus before sex
This is more of a psychological tip. Most people get into anal sex without cleaning properly, which makes them uncomfortable with the worry of not being clean enough. In the end, the sex turns out to be really painful. Use some gentle soap and water to make sure that you're comfortable during penetration.
3.     Start slow
Whether you're using a dildo or doing it with a phallic partner, make sure that you start slow. For the dildos, use smaller sizes before advancing to the monsters. Try starting with fingers before trying out larger sex toys or a penis.
4.     Relax
This is where most people fail terribly. Although it's tough to do, make sure you push down as if you're having a bowel movement to make the penetration easier and more comfortable.
5.     Breathe slowly and deeply.
This will help you relax and take away all the penetration anxiety that you could be having.
The bottom line:
Escorts in Moranbah suggest that anal sex is probably the best way of achieving sexual satisfaction. However, they insist that communication is critical. It would be best if you two perfected communication so that you know when it hurts. Also, remember to stop everything the moment the pain gets intense. 
No comments yet. Be the first to leave one.