How to get an expert blowjob
Share
Written on June 2nd, 2021 by
Naughty Ads
Updated June 2nd, 2021.
Viewed 589 times.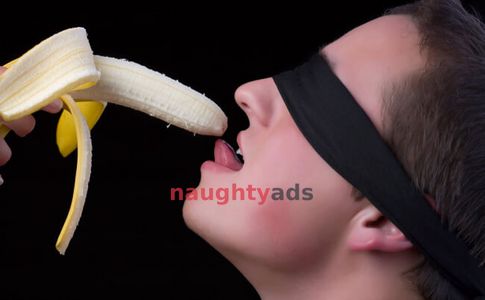 We often talk about how to give an expert blowjob. But do we have the nerve to talk about how to get an expert blowjob? More often than not, it's assumed that during a blowjob, it's the work of the lady to bring all the pleasure to the table. This is entirely misguided, as the phallic partner has a lot to play in the act if he wants the best out of it. We talked to the best enthusiasts in town and Escorts in Mildura to bring you this round-up of exciting tips on how to get a mind-blowing blowjob.
1.    Love it!
The worst mistake you can ever make is having doubts about what you're about to get yourself into. Trust us if you don't love it, she will feel it, she will get anxious, and it won't get satisfying as it should be. Everyone wants to feel wanted, so it adds more pleasure to the experience when you make her feel wanted.
2.    Make it wet
Blowjobs work perfectly when it's all wet and slippery. While at it, make sure you help her with some saliva and more saliva. If it's possible, grab some lemon, drinking water, or even a flavoured lube. Whatever you choose, make sure the penis is well lubricated.
3.    Make use of your hands.
Don't just sit there as she sucks it all in and gagging. Show some interest. Hold her hair, cheeks, or even her nipples if your hands are long enough to reach. Also, make sure that her hands can get to your body comfortably. Just because it's oral sex, it doesn't mean that it's only her mouth that will be involved.
4.    Eye contact does it all.
When it comes to blowjobs, the "eyes" have it. Mildura Escorts tote the secret to their blowjob success: eye contact! While all the other tricks and tips are useful, they state that what makes a perfect and memorable blowjob is looking into her eyes as she makes you happy. Make sure you maintain that sexy, erotic, and sultry eye contact as she takes the penis into her mouth.
5.    Be open to surprises
Depending on who's blowing you, some partners can have surprises to spice things up a little. If you're not open to them, you'll end up getting intimidated. Sometimes, she might include your testicles into the action, as they rarely get enough attention during oral sex.
6.    Talk about it.
The best way of achieving 100% pleasure from sex and intimacy is by talking about it. Please make sure you speak to her about your likes and dislikes, and for sure, you two won't regret it.
The bottom line
Getting an expert blowjob is not rocket science. As long as your mind, soul and body are there, the experience will be amazing!
No comments yet. Be the first to leave one.