Online dating vs. seeing escorts
Share
Written on January 26th, 2021 by
Naughty Ads
Updated January 26th, 2021.
Viewed 689 times.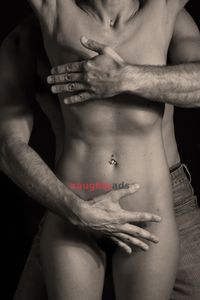 Online dating is a structure that facilitates the discovery and connection of partners on the internet. The goals of the connections are to develop romantic, personal, and sexual relationships. Seeing an escort involves paying a female, male or trans escort for their company and sexual services. It is different from prostitution - an escort charges for entertainment such as companionship. Sex may be part of the service, but entertainment is the primary goal. A prostitute charges for sex primarily, and also prostitutes only give sexual services, whilst an escort ensures that the client is well entertained.
Advantages of dating sites
·        It connects people from different places that would have never met
·        It is one of the most convenient ways of meeting new people
·        It is considered one of the safest ways of dating
·        It connects people with similar interests faster. These similarities include preferences, core values, background, interests, and faith.
Merits of seeing escorts over online dating
1. Fun and entertainment
An escort is a professional who ensures the services of the client are well catered for. VIP treatment is always their priority. Therefore, fun and entertainment are assured. Online dating does not warrant an individual this fun and entertainment as some online profiles on dating sites may be fake, and getting scammed is possible. A common trend in online dating is called "catfishing" which means to lure someone into a relationships using fake persona.
2. Guaranteed safe sex
Mackay escorts offer protected sex to their clients. There is less risk of contracting sexually transmitted diseases. Meeting strangers from a random site may expose an individual to a lot of risks.
3. Quality and variety of sexual experiences
Not all online dating will lead to a good sex life. The sex may be available, but after some time, it may not be satisfactory. Individuals seeking casual sex from an online connection may lose a lot of time and get disappointed. On the other hand, hiring an escort gives an individual quality for their money. Escorts specialize in fascinating services such as tantalizing, sensual massages and seduction leading to heightened climaxes. Since an escort is experienced and specialized, time is always well spent with them, leaving no chance for boredom.
4. Hassle free companionship
Online dating is marred with fake profiles and weird compatibilities. For the lucky ones, with just a few dates, you might get laid. The real intentions of the online dates may not be clear. Escorts are straight forward, honesty is assured, and clients get the sex they desire for. There are no follow up calls after an intimate session.
5. You get what you want
Clients choose escort girls according to their preference. Individuals can also make their choice according to their mood. Clients' sexual fantasies are satisfied. In escorting, you get to choose the female, male or trans escort you wish to spend time with. Therefore, have a good time is much closer to being a guarantee and keeping boredom and monotony away is much more likely. Online dating does not offer these privileges.
Conclusion
Online dating has its own fair share of benefits. However, the advantage of seeing escorts well outweighs these benefits, and therefore, it's the way to go for punters seeking to have some fun!
No comments yet. Be the first to leave one.