Why do women hire male escorts?
Share
Written on January 20th, 2021 by
Naughty Ads
Updated September 26th, 2021.
Viewed 684 times.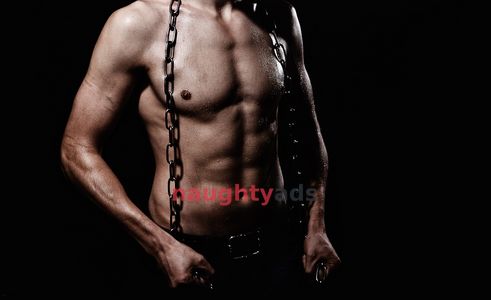 Male escorts, like female escorts, are professionals that offer companionship and entertainment to their clients. Like their female counterparts, male escorts provide more than just sex and companionship but with a number of differences. In fact, their booking's happen to be for two hours on average, which is longer than the average single-day booking that takes place with a female escort. This is because their clients, women, often need more time to converse and get affection, besides sex, and therefore, they tend to offer more of a therapeutic service.
Society views women who seek and hire male escorts as "different." There is also a perception that the main reason could be because they did not get laid elsewhere, and their only option was to hire a male escort. This is considered to be a misconception. The following are reasons why women decide to see escorts and adult service providers. This article will likely change your thinking and perception on the matter.
1. Single mothers or divorced.
If a woman is out of a relationship, whether a marriage or dating, they do not get the sexual happiness they desire. There might be potential men seeking to help them out, but since their intentions may not be clear, they are turned down. These women instead opt to seek the assistance like those of Lismore escorts. These escorts fulfil their sexual demands with no strings attached. Most single mothers take care of their kids without involving other men.
2. Stigma
Single Women over 30 are common victims of stigma. This is, however, an outdated reaction. When it happens, it leads to these women seeking short-term relationships to avoid nagging questions from their families, friends, or neighbours.
3. Sexual dissatisfaction
Not being able to have sex for some reason may be tolerable. But not getting enough sex during a sex session may be too frustrating. Many women complain about not reaching climax, having anxiety, or even feeling pain during sex. All these things lead to poor sex life. The best option may be to see a male escort. Being a professional, their needs are much more likely to be taken care of.
4. Unfaithfulness.
There are so many cases of men cheating on their partners and vice versa. Women tend to revenge, taking the proverb "revenge is a dish best served cold" quite literally. They do this just to get equal. Therefore, hiring an escort could come in handy.
5. Other non-sexual services.
Owing to the physique of most male escorts, most women do hire them to show off. The escorts accompany their clients to meetings and even dates. No sex is involved.
Conclusion
Women of different races, sizes, shapes, and religions, just like their male counterparts, all have sexual needs. The choice they make is subject to their conscience. Society should, therefore, let them be as they seek to satisfy their sexual desires. The above reasons may just be a few. Many more realistic and genuine reasons may apply. What do you think?
No comments yet. Be the first to leave one.