The art of perfect foreplay
Share
Written on January 2nd, 2021 by
Naughty Ads
Updated January 3rd, 2021.
Viewed 677 times.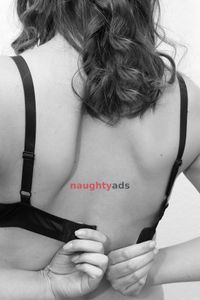 Foreplay can be defined as any act that precedes sexual intercourse. It can also replace sex as the main event if one needs not to. When done right, foreplay can be hot and fascinating.
Importance of foreplay
When the foreplay is done, it sparks you both physically and physiologically, making sex a possibility and delightful.
(a) physiological
Foreplay brings partners closer inside and outside of the bedroom, and also, it has a positive effect on our libido. Kissing, which is part of foreplay, triggers the release of hormones such as serotonin, oxytocin, and dopamine. A mixture of these hormones inhibits the release of cortisol, which is a stress hormone. Thus an increase in bonding, affection, feeling, and euphoria.
(b) Physical
Sexual arousal occurs during foreplay. There is an Increase in juices flow. This, however, is different from the desire to have sex, but it can lead to that direction too. Sexual arousal to the body are:
·        Increase in blood pressure, pulse, and heartbeat rate.
·        Blood vessel dilation, such as the genitals.
·        An increase in blood flow in the sexual organs, such as the penis, clitoris, and labia.
·        Nipples erect, and the breasts swell.
·        Presence of vaginal lubrication hence enjoyable sex due to less friction and less pain
To make foreplay more fascinating, you can try the following tips.
1. Slowly get rid of the clothes.
Lakes entrance escorts suggest that foreplay resembles a marathon. You do not need to be in a hurry to finish. Clothes such as shirts can be removed first. It would be best if you gave maximum concentration to the already revealed body parts. This may be by touching, licking, or kissing. After some time, pull the pants down and massage the thighs and legs area. Once you remove the bra (if any), shift the focus on the nipples. However, don't just jump into the breasts. Start by touching the areola slowly, making swift circles before giving the whole boob soft massages.
Now suck the nipples gently while rubbing the breasts.
2. Sexting the entire day.
Foreplay should not be a bedroom affair only but can start as early as when one wakes up. Sexy texts should be the norm. Such texts like, "can't just imagine your naked body next to mine tonight". This raises the level of excitement and anticipation. If swapping nudes also excites you, then do it while sexting.
3. Do an undress tease
Dancing while stripping may look great. Even if you're a poor dancer, this tends to cover up that part. It seems naughty and crazy at the same time. This may tempt the female partner to pounce on the man.
4. Dress sexily underneath
Women's sexy undergarments turn men on. If an excellent sexy color and size are chosen, it gets more enticing. With the right size of underwear in a man, a woman can get turned on too.
Conclusion
As much as we enjoy sex, foreplay can come in handy, whether as a replacement or together with sex. The above examples are part of good foreplay practices. More can be added depending on mood and preference.
No comments yet. Be the first to leave one.