Top 3 ways to masturbate in 2021
Share
Written on February 6th, 2021 by
Naughty Ads
Updated February 5th, 2021.
Viewed 627 times.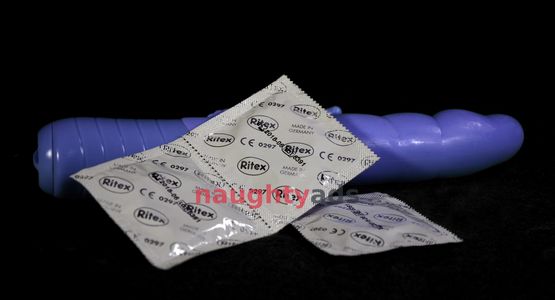 Masturbation is a natural and safe way of getting sexual pleasure by oneself. It is a common practice but rarely spoken about despite living in a society that is sexually liberal. In most cases, it is considered embarrassing and weird to talk about it. People of different races, genders, and ages masturbate. Most people secretly do it because of the shame and guilt associated with it, so if you're not masturbating, someone else is!
Generally, masturbation does not have any side effects physically. It is normal, fun, and a healthy sexual adventure. Its advantages include; a safe way of having solo sex, no risk of pregnancy, or sexually transmitted diseases. It helps individuals learn more about their bodies sexually, reduces stress, and helps people sleep better thanks to its relaxing effect.
The known negative effects are few. They include; guilt, in the sense that it is considered immoral by the religious society, and the risk of getting madly addicted.
There is no right or wrong way of doing it, but masturbation can be fascinating if the following tips are followed. Here is a short detailed list of the best ways to masturbate.
1. Clitoris stimulation
Fingers and toys such as vibrators or dildos can be used to play with the sensitive clitoris. The area above the pubic bone, which happens to be fleshy, should be well massaged. Then fingers should be run along the lips of the vulva, inner and outer. Rub up and down across the clitoris and clitoris hood. The rubbing speed should be increased when the clitoris gets super wet, or a good lube has been applied. The feeling should be intensified by adding more pressure until you get off.
2. Vaginal stimulation
The vagina has always been considered not to lead to a fast climax in women. The vaginal opening should first be massaged. Sex toys or fingers are then inserted slowly and carefully. The vagina should be wet enough and If not, use lube to reduce the effects of friction. The toys or fingers should then be moved in a circular motion pushing in and out and stroking gently. The G-spot is then stimulated using a "come hither motion". When you feel a build-up of intense vibrations begin, increase the speed, and eventually, an explosive orgasm is felt. Katherine escorts say that this hack may not work for everyone, though, but it's worth giving a shot.
3. Masturbate after working out.
After a workout, masturbation works perfectly for men. They tend to release hormones during intense workouts, such as adrenaline and dopamine (the feel-good hormone). Thus a man can feel extra horny after work out. Endorphins tend to be high in the blood, and this leads to an increase in blood flow. The pelvis muscle relaxes completely. Therefore, masturbating after a workout for men is excellent, and a good intense orgasm will easily be achieved.
Conclusion
These are not the only ways that can be used for great masturbation. There are more, and choices vary from one person to another. Flexibility is highly recommended. One can change from one process to another as long as their goal of an intense orgasm is achieved.
No comments yet. Be the first to leave one.