The best sex toys for masturbation
Share
Written on February 16th, 2021 by
Naughty Ads
Updated February 17th, 2021.
Viewed 608 times.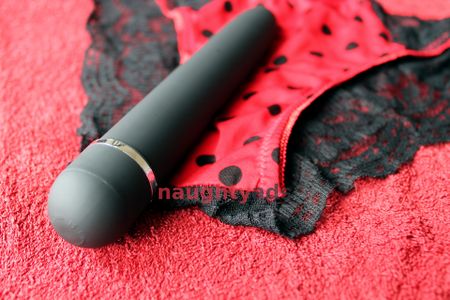 Masturbating using sex toys can make the process more intense and fascinating. Partners can help each other masturbate or go on a solo mission as they seek to explore more into their sex life. Both men and women need these gems to spice up their bedroom lives.
Sex toys give unique and exciting feelings that partners cannot give to each other no matter how sexually experienced they are. They will try, but the truth is the human anatomy is limited.
Most women fear doing solo-masturbation with sex toys. They fear the toys might replace their male partners in the relationship. This is just a myth, according to research and opinions from Horsham escorts and sex enthusiasts. The choice of masturbating, whether alone or with a partner, is subject to comfort and happiness.
In order to wallow in adventurous sex life, several sex toys should be involved. Here are some of our top selections, which may be for men only or women only, or both.
1.Vibrating cock ring.
 It is a ring comfortably fitted on the shaft of the cock. It has strong vibrations. The use of this toy involves both partners, more so a combination of male and female. The clitoris is stimulated by the immense pressure from the toy top. Everyone in the sex play enjoys it. If the man cums first, the toy can be shifted to the ring and middle fingers, which will allow the female partner to enjoy the vibrations.
2. Rechargeable vibrating massager
It is easily held, and multiple body parts are easily reached. It is recommended that if the partner is a woman, she should be on top. The clitoris gets easily stimulated, and also, all her body parts can easily be accessed with her on top. It can also play a vital role during foreplay where the woman is required to give a lap dance. Angle switching can be done in order to hit the magical G-spot.
3. Vibrating rimming plug.
This is a sex toy mainly for anal sex. It aids in getting a mind-blowing rim job sensation. It can also be used in the vagina, and we promise you it gives fascinating results.
4. Vice 2 prostate massager
This is a male sex toy. It produces 72 sensory experiences using vibration numbers, which are 18, and speeds, which are four. It has a controller, with which your partner can join for more fun. An intense all-body orgasm can be achieved with it inside while having sex with a partner.
Whether planning to spice up your sex life with your partner or to entertain oneself solo, sex toys can make this happen. The game between the sheets will go a notch higher. A wise decision should be made on the choice of sex toys which should be well consulted. However, with any of our top selections, you're in for a ride full of fun.
No comments yet. Be the first to leave one.