Independent work is sometimes dangerous .... money worth it but see below for my other secret passion ..
Share
Written on December 25th, 2020 by
Carmela Coultier
Updated January 13th, 2021.
Viewed 749 times.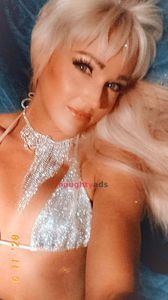 Whilst working in the independent escort industry since 2007, I've been through some interesting and dangerous circumstances. The neurosurgeon Suresh Nair was one out all that lasted 12 hours in which I could have died given his ( passion for intoxicating himself and dissociating to a near-noxious level) time you all remember the four corner documentary on his fall from too neurosurgeon status at Nepean hospital to nonchalance and bad choices when leaving two escorts dead own his 1) Maclean street apartment in ports point followed by 2) the slow companion left for days in the Bondi apartment.
Well, now to the crux of the above matter stated
- though this will be a very lengthy informative one after that pretext!! lol
It is a fact that the independent private escort, without management, security or camaraderie of a fellow colleague (escorts working closely together; is very much akin to the stress and reminder that similar situations like that are happening everywhere. That has happened in a not so long ago history ( a decade in the uppermost "exclusive " echelons of Sydney's eastern suburbs.
Having gone through such an experience ( that I will leave details providing context allows, for another (watch four corners on the neurosurgeon Suresh Nair that was privy to the death of eastern suburbs escorts)
A choice that I choose to work in one of ( well actually The Best Establishments- LIAISONS of Edgecliff; one that is of safety and high class not to mention HOT AS HELL GIRLS THAT ARE JUST AS HOT FOR THEIR clients as the clients are for them. I, therefore, am in my realm of like-minded nymphs that are young, educated and travelling.
Moreover, there is ( my subjective view, not scientific — obviously)!!! 90% better in their attitude and looks within their job at liaisons than any other escort on most high escort sites.
I'm on scarlet blue, and I find that I get beautiful clients there but being times of volatility in the market and decreasing finances I am not a good saleswoman. I have compassion and therefore lose fiscal responsibility and site of my budgetary goals.
some cannot pay high rates regularly, so I refer them to liaisons where I am known as Candy
here I spend four days a week and then three days when I'm off the super exclusive sophisticated Carmela Coultier French and English speaking, born Australian, I try to find the time to work from my home providing incalls and then having the pleasure to meet ( my favourite types) business people in their hotel room on their busy schedule between meetings - so these outcalls to the city and east and northern suburbs are infamous for discretion and education- in which I excel in, and take too seriously enjoying above all other appointments- types. 
So, these outings I have once been the colleague of a rival company in which case I would indeed talk and be the associate of my client as he requested and spoke through the strategy and script. These are rare, but I love these roles because A courtesan is supposed to hold her own and support the client REGARDLESS of context. That's why the prices are high. I have a degree and a bachelor in science and education and molecular biology and business diploma. I have experienced much in the field, but I can at least accompany and have your back and hold a strategy conversation In social frameworks.
No comments yet. Be the first to leave one.