Top four sex dominant sex positions.
Share
Written on February 24th, 2021 by
Naughty Ads
Updated February 24th, 2021.
Viewed 767 times.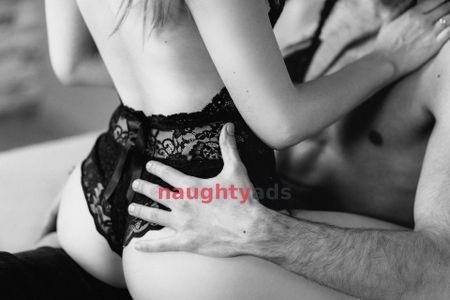 Good sex is all about the thrill, and adventure one can experience during the whole process of sex. This is where sex dominance comes in. Sex dominance is an opportunity to release oneself completely into a steamy and mind-blowing experience, face the unanticipated, have complete openness, and be insecure with another person. Dominance also means adding some new moves, get more stimulation sexually, and have fun during the entire session. Dominance may sound a bit intimidating, but the opposite is true. Sex dominance is fascinating and fun. This is possible with the right partner. Someone you trust to give you a good time, not at the expense of your happiness. You can best achieve this through dominant sex positions.
However, Gympie escorts suggest that there is a red flag for dominance, as people with sexual trauma may not find this appealing and are advised to choose accordingly. Switching up some of these positions is also subject to personal pleasure. No one should be forced during the engagement. The following are the top four positions that will leave partners with happy endings.
1. Doggy style
Doggy is one of the classic sex styles. It is among the leading most dominant sex positions. You go on your all fours, and the penetrating partner is in a kneeling position right behind as he or she penetrates you. Let your partner control all the movements as you keep still. The penetrating partner can grab the hips, shoulder, or hair for extra support, depending on their comfort. It guarantees excellent pleasure because of deep penetration.
2. Kneeling sex
This sex position describes intimacy well and rewards if well performed. The phallic partner kneels, outstretches the left knee to the partner's left side, and the right knee behind her, and the partner does a similar thing. To get penetration, the man lowers his pelvis beneath the woman and lets his penis slide into her vagina. With the penis inside her, the woman then rocks her pelvis up and down until both of them reach orgasm. It is well suited for partners not too tall for the woman. This might not work correctly in the case of too much difference in height. For reducing strains on the knees, use a yoga mat or pillow. Also, when well balanced, it allows playing with the woman's breasts or have anal sex.
3. Sitting cowgirl
This position is quite spicy, especially when doggy style and missionary seem less interesting. This is also a sex style for women who yearn to explore and experience new things, as well as those who feel they can get on top and control the penetration themselves. The male partner lies down on his back, and then the woman sits on him. With the penis inside her vagina, she hops up and down. This ensures the clitoris is well stimulated with a good penetration too. The woman is in control and can switch the penetration angle to one that suits her best for extra pleasure.
4. Divide and conquer.
The man kneels before the woman and spreads her legs. He also controls how fast and the angle he penetrates her. This position also offers a chance for clit play. Manual stimulation of the clitoris can be done using sex toys. This position is not only delightful to watch but also to perform.
 Conclusion
The above sex positions are known to offer quality sex dominance. They are also known to offer the best sexual arousal and incredible orgasms, which are sex dominance's main objectives. The choice of the positions is relative and may vary from one person to another, depending on what they want and their strengths and weaknesses.
No comments yet. Be the first to leave one.