My first time paying for sex
Share
Written on March 12th, 2021 by
Naughty Ads
Updated March 12th, 2021.
Viewed 670 times.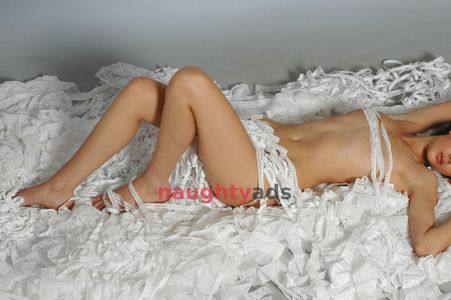 My college friends were always smooth with girls, but I was not. At first, it didn't seem to bother me, but when I was in my sophomore year, the pressure from them was too much to bear. They would tease me and make fun of me. I had tried dating, but it did not work for me. Finally, I decided to shift gears to something new.
Whenever I was home alone and bored, I usually found myself looking at ads on escorts. Although I felt paying for sex wasn't beneath me, I got intrigued with time and changed my mind. I had a couple of drinks one Saturday afternoon and got the courage. I clicked on one of the escort ads on my laptop, and within no time, I was directed to this picturesque webpage full of beautiful images of heavenly women.
There was this petite girl who looked pretty and cute. I was surprised that her contact details were just there, but I realized it was an escort agency contact that I had called when I dialled. For some reason, I was surprised, as I didn't think there were escort agencies, especially in my small town of Echuca. It dawned to me that it could have even been easier if I had just typed "escorts in Echuca," rather than counting on ads I saw randomly across the internet.
Anyway, we talked for about ten minutes with whoever was on the other side (honestly, I didn't care), and she confirmed that the petite Madonna I had chosen was coming over to my place. This did not feel right, and at some point, I wanted to abort the mission, but then I remembered the grilling that awaits me at school, and I figured that I got this!
My heart kept pounding against my chest. Finally, there was a ring at my doorbell. My petite Madonna was here! She was not as pretty as I expected, but she still looked great. She was friendly and open, which made me more comfortable and less nervous around her. We talked and cracked jokes for a while. She laughed heartily, and to be honest, she was exceeding expectations.
Somehow, she moved closer to me and held my hand. She must have noticed that I couldn't make a single move. Her hands were warm.  I peered into her eyes and saw how pretty they were. Sitting next to her was pure bliss, something I had never experienced. My world took a spin when she leaned forward and kissed me. She was a good kisser! She reached down my pants and felt my bulge. This excited me more. I was rock hard as she squeezed my rod through my sweat pants. I cupped her boobs in my hands through her tiny revealing dress. Honestly, I was surprised how far it had gone from a humorous, professional conversation to grinding our bodies. I loved it. Back to the boobies, they were soft and warm. She helped me remove her t-shirt as I kept groping her bosoms. Her bosoms stood perfectly firmly on her chest. I unhooked her bra and sucked her already hard and ready pert nipples. I felt her heartbeat increase as she began to breathe heavily. At this moment, I felt like a man, and not the sissy my friends called me.
I reached for the condom, and she helped me slip it on my bulged cassava. She said she liked it from behind, something I had never done. I lifted her dress and tore her lingerie apart.  I slammed it inside her and gave her powerful thrusts knocking her forward. Being a first-timer, it didn't even take me 20 strokes to cum the hell out of me. I was literally shaking. I couldn't even hide it. After a reboot, she then knelt before me and gave me a blow job. It was fantastic as well. Her soft mouth was a feeling id choose forever. This time, it was much longer for me. I released into her mouth like a horny horse. I honestly loved it!
I paid for her service, and she left flashing a brilliant white smile. There was no self-deprecation afterward. I completely forgot that I had paid for sex and was more overwhelmed with the afterglow of trying something new and what was of course, an explosive experience. There were no regrets; I would do it all again in a heartbeat.
No comments yet. Be the first to leave one.