My Geelong Escort Encounter
Share
Written on March 17th, 2021 by
Naughty Ads
Updated March 19th, 2021.
Viewed 721 times.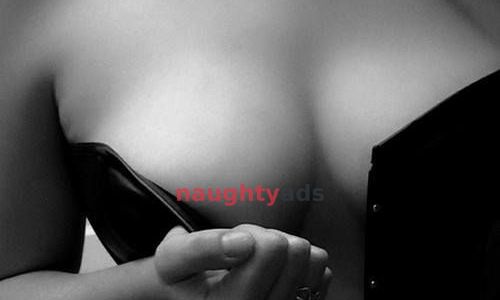 I was tired of watching porn and jerking myself off like a lunatic. I wanted something good. As far as I could remember, my last relationship had ended badly. I was too busy to start another one or reconcile with my past. I was not sure how to go by and get laid but I had overheard my colleague jokingly mention how easy and affordable hooking up with Geelong escorts was. I pretended not to be interested whilst he mentioned a site called Naughty Ads. I was taking mental notes as he spoke about the vast array of choices on offer and I quickly felt a strong urge to visit the site to find an escort and relinquish my thirst.
On Friday evening after work, I rushed home, took a good shower had dinner, and got ready for my naughty adventure. I snubbed all my friends. I told them I wouldn't make it for the normal Friday outings. I took a taxi just to avoid the possibility of meeting anyone I knew on my way downtown.
It was a 20 minute drive. I paid the driver and went straight to a quiet bar, ordered a martini and pulled out my phone and jumped on Naughty Ads. I was in a cheerful mood. I was going to blow out some steam. It was 8:00 p.m. It looked unusually early to be out for the night as we usually went out from 10:00. Today was different. I was on a solo discrete mission.
I found a girl I like and texted her and she came straight back to me and I agreed to meet at a local hotel. I went to the hotel ahead of her and booked the room. I was anxious and excited at the same time. The reception staff were all smiles and polite.  I had a chat with one of the receptionists and I think she could feel what I was up to which only added to the excitement. 30 minutes later I got call on my phone. I told the sweet voice on the other end of the phone to come up to my room and 2 minutes later I opened my door to a petite girl called Sophie - I've never forgotten that name. She walked towards me giggling like a schoolgirl.  She looked amazing. We exchanged pleasantries and discussed and paid for the booking and then she went to freshen up in the bathroom and I made my way to the bedroom. I felt like a king on my discrete mission.
Sophie entered the room in black lacey underwear. She ushered me up off the bed and gave me a peck on the lips. She dimmed the lighting. The air was filled with the sweetness of perfume. The mood was already set. Our lips met again in a passionate french kiss - it was on! I felt up her pert breasts and slapped her firm ass. She recoiled in mild pain but was clearly turned on by action. She knelt before me and lustfully grabbed my already throbbing cock. She then gave me a heavenly blow job. She started licking slowly from top to bottom with unmatched zeal and passion. Then with her tongue, she teased on the head. Then followed deep throating while leaking the base of my shaft. Just before I could orgasm, she stopped. She was saving this for the right moment.
She handed me a condom. I slipped it up fast. We then had some steamy sex switching from missionary to doggy style. The experience was thrilling. She didn't let me cum. We went on for almost one hour. Finally, I felt an amazing sensation and had to nut. It was one of the best sex experiences of my life.
No comments yet. Be the first to leave one.