Kinky things to try with an escort
Share
Written on December 26th, 2020 by
Naughty Ads
Updated December 27th, 2020.
Viewed 757 times.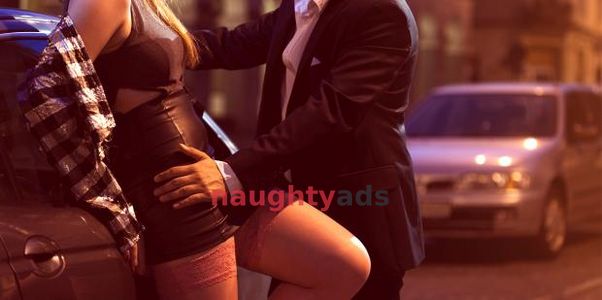 By now, you've read hundreds of books and blog posts or watched hundreds of movies about sex ideas, but have you been able to take those fantasies beyond the books and movies? There is no better feeling in the world than having a great date with an escort and ending it with some nice time in the bedroom. However, with the limited time, the chances are that you're tired of the casual sex routines. If you're looking out to shake and spice things up during your escort dates, there are thousands of ways to do it. We've prepared this list of kinky things to try with an escort from the soft to the wild.
1.      Take the action to a mirror.
The next time you're romping an escort, whisper into her ears and tell her how sexy she looks, and then suggest getting a better view. While at it, lead her slowly into a mirror and bend her over. Hit it from behind as you enjoy the view of you doing what you do best. You can also have a mirror beside your bed so that you all can watch yourselves taking each other to unthinkable heights. 
2.      Talk dirty
Talking dirty is the chocolate sprinkles when it comes to sex. While you have a great time with an escort, introduce some nasty words to describe the sensations you're feeling, as you encourage her to touch you more. Whisper into her ears about how her touches drive you crazy. Also, you can introduce some nasty insults such as "my slut". However, Caloundra escorts suggest a prior agreement before using such words as they can be offensive.
3.      Spanking
Don't be afraid to bend her over, smack her ass, and let her butts feel the power vested in your hands. The trick to spanking is starting soft and light, accompanied by some soft and slow caressing between the smacks. Hands work perfectly for a start but if things get to the next level, introduce toys such as flogs. Also, be sure to have a prior agreement as not every escort fancies being smacked on the ass.
4.      Role-playing.
Remember those childish games you played in your childhood days, such as cop and driver? Such games blend perfectly with dates with escorts. Bring that imagination in such scenarios and use the tools at your disposal to turn the situations into great sexual encounters. Role-play is a fun way of experimenting with the wild sexual desires beyond your headspace, and of course, better and more intense orgasms.
The bottom line
Bondage, temperature play, flogging, fetishism, worship, biting, and dressing up are more examples of things you could try. However, before you get all kinky, be sure to observe mutual respect with the escort.
No comments yet. Be the first to leave one.