The 5 best things about BDSM
Share
Written on January 9th, 2021 by
Naughty Ads
Updated January 9th, 2021.
Viewed 800 times.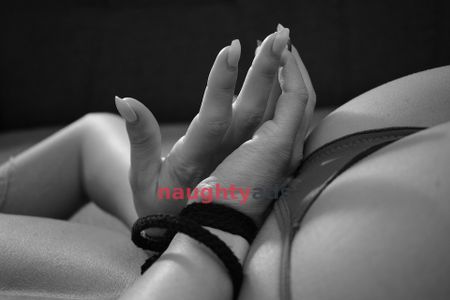 Without a doubt, BDSM is one of the best things that ever happened to the world of sex and intimacy. The release of probably the kinkiest movie, Fifty Shades of Grey, fuelled the spread and curiosity of the culture of BDSM, which had been considered taboo for a long time. For many decades, kinky sexual encounters have been labelled with the wrong definitions, which is unfortunate. Luckily, people are embracing the culture and accepting BDSM to be part of us. However, are you aware that besides the sexual thrill, there are hundreds of benefits attached to BDSM? We partnered with "sexperts", professional dominatrixes, Cairns escorts, and holistic sex practitioners and prepared you this list of the best 5 things about BDSM.
1.      Bdsm improves communication
People who practice BDSM tend to be better communicators, especially in intimate relationships compared to non-kinky partners. This is because BDSM is a sensitive aspect of sexuality that calls for discussions about sexual desires and approaches to satisfying them. Also, the need for tools like safe words and sex toys contributes to excellent communications compared to typical relationships.
2.      Contributes to faithfulness
The commitment, emotion, energy, and trust that couples practicing BDSM invest in these relationships discourages and dissuades most of them from engaging in unfaithful acts. According to escorts in Cairns most people who take these acts seriously consider their relationships high-risk, high-rewards situations that nobody wants to sabotage.
3.      More and more intimacy
Many people consider casual sex as the ultimate intimacy between two (or more) partners. They don't realize that with BDSM, there is more at stake than casual sex, which makes BDSM a great way of taking intimacy to greater heights. Also, there are so many different sexual acts that require extra trust among partners, and in the process, intimacy gets a massive boost.
4.      Fights anxiety.
Although this is highly debated, there is science-based evidence backing this statement. The thrill and enjoyment that comes with giving or receiving pain is a crucial fighter of anxiety. Science suggests that practices such as sadism and masochism alter the blood flow into the brain leading to altered states of consciousness, which leads to a feeling of tranquility and thus reducing anxiety.
5.      Improves mental health
In most cases, BDSM is associated with forced sex, breach of consent, rapes, and sexual abuse, which is completely absurd. People who engage in BDSM practices tend to be less neurotic, more open-minded, and aware of rejection. Also, contact between the parties engaging in BDSM promotes better states of wellbeing.
If you're yet to indulge in BDSM, you have no idea what you're missing. Remember that the key to enjoying such benefits is proper communication with your partner(s).
I really love how BDSM is becoming more mainstream with lots of providers offering the service.