Best role playing ideas for you and your escort
Share
Written on January 13th, 2021 by
Naughty Ads
Updated January 13th, 2021.
Viewed 629 times.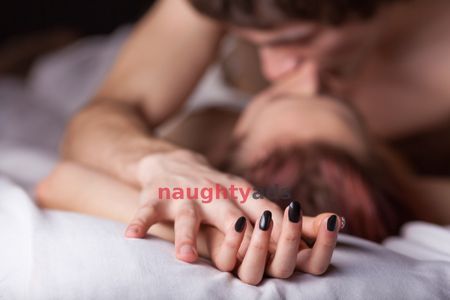 Do you remember that first date you had with an escort? The way you got to know each other, the way you flirted, and how it all went down? It was an exciting experience for sure, but imagine you could make it even better. There are plenty of things you can do to spice up your dates with professional escorts. One of those things is roleplaying. With roleplays, you take a short, exciting vacation from your routine sex lives without having to travel. By performing roleplays, you get an amazing opportunity to rewrite your sexual history, fulfill a long-held sexual fantasy, or be sexual in a completely different manner from your normal self. We partnered with the professional Busselton escorts to bring you this comprehensive write-up of the best roleplaying ideas for you and your escort.
1.      Patient and doctor.
For this stunt, the escort should act as the hot doctor while the client acts horny patient. The patient-doctor is a common childhood game that transfers effortlessly into adult life, especially in the bedroom, since it allows either you or the escort to be distant while tending and touching the others' body. The doctor should attend to the patient in a sexy short dress, and preferably, without undies. Hold a deeply intimate conversation that will force the patient to undress, and from there, you can take things to the next level.
2.      Boss and secretary
Here, it's best if the client acts as a handsome boss. A perfect opening line for this role play is "if you play your cards right, a special bonus awaits you." As the boss, use your efficient attitude and maintain eye contact. Dictate an X-rated memo to your sectary or send her out for ice and then use it on her body.
3.      The masseur and client
This role play is all about breaking the rules, and it's for those who like pushing boundaries. If you're uncomfortable with coercion, this is not the role play for you. Pretend that you're the client, and the escort is the masseur although there is no limit to who plays which role. The masseuse should focus on giving the client a deep massage focused on the different sensitive parts of the client's body. Massages are super nice ways of exploring sexual fantasies as they'll make you extremely turned on, making them a perfect role play of having a great time with an escort. A simple opening line would be, "you seem really tense, please relax and let my hands give you all you need."
The bottom line
There is no point in having nervous casual dates with escorts while you can make them awesome and worthwhile with just a few twists. With any of the above ideas, you can never get it wrong. Remember that some of these roleplays need prior agreement and, therefore, discuss it with her.
No comments yet. Be the first to leave one.