Dos and don'ts of BDSM
Share
Written on January 15th, 2021 by
Naughty Ads
Updated January 15th, 2021.
Viewed 696 times.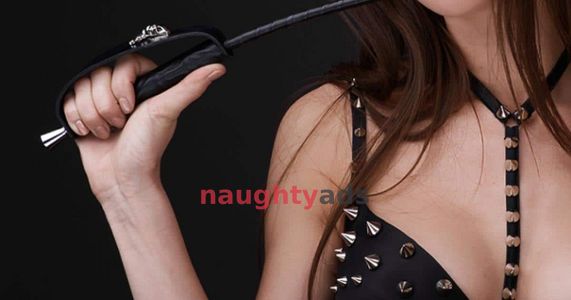 BDSM is a practice that can bring with it some of the finest moments in this world. New sensations of pleasure, pain, mental satisfaction, the great feeling of being in control or surrendering, and much more. However, having fun with BDSM is one thing, but keeping it safe, sound, sane, and consensual is another thing. Sometimes, sexual acts can get too intense, leading to crossing boundaries or overstepping, which renders the whole thing dangerous. Therefore, BDSM calls for extra care to make sure both parties are kept safe. To make sure you're enjoying your ride in this kinky world, we prepared the following detailed list of do's and don'ts of BDSM.
Do's
1.      Make the acts escapable.
Don't fall for what you see in the movies and porn videos, where the subs are put under inescapable bondage. If you're doing this with your partner at your home, make sure that whatever restraints he or she is under are easily escapable, especially in the event of something serious. If it's with cuffs, make sure they can be easily slipped or collapse, or else the sub can reach and release without too much struggle.
2.      Have a safe word
A safe word is a term that the submissive partner uses to alert the dominant partner when a sexual act feels overwhelming emotionally or physically. When the safe word is said, it doesn't matter which point you two had reached, everything has to stop. If the play involves gagging, where the sub can't speak, get a safe gesture such as raising the hands or two or three loud grunts.
3.      Focus on aftercare
Remember that some BDSM acts can get intense to the extent of causing scars, cuts, scratches, or any other bodily harm. Once you're done with the play, the dom should take care of the sub in any way possible. Bairnsdale escorts recommend chatting with him or her, cuddling, and having a deep conversation on what you two just experienced.
Don'ts
1.      Don't reject reality
Engaging in BDSM comes with loads of sexual fantasies, most of which are unreal and unachievable. Remember that you're living in the present and not in the imaginative world, and so, you should always use your logic to make sure your partner is safe.
2.      Don't ignore concerns raised by your sub.
Remember that the sub/dom relationship is cemented on love and trust. If you're the dominant partner, make sure that your sub feels the affection and care from you. If something is hurting or overwhelming them, be ready to put everything to a stop and care for them.
3.      Don't cause actual harm.
This is especially with restraints. Whichever the play, make sure that whatever you use isn't causing actual bodily harm to the sub.
The strength of any relationship is based on trust and communication. Besides setting a safe word, sit with your partner, and agree on what works for the two of you! 
No comments yet. Be the first to leave one.