5 things to try if you're new to BDSM
Share
Written on January 22nd, 2021 by
Naughty Ads
Updated January 23rd, 2021.
Viewed 752 times.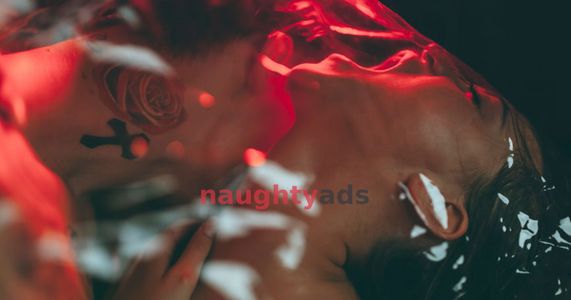 If you've already heard of this four-letter word, you must be wondering how to put the things in your mind into action. For beginners, the mention of the term BDSM creates a surge of anxiety that in most cases results in thoughts of scary sex positions, kinky sex toys, and overwhelming rules. To some beginners, BDSM is just a word that doesn't make much sense to them besides the kinky meaning. If you're a beginner, and you've been wondering what to start with in this new world of pleasure, you've landed in the right corner of the internet. We went ahead to gather the opinions of Albury escorts - the best sex enthusiasts in town, to bring you the following very sexy bucket list of kinky things to try if you're new to BDSM.
1.      Hair pulling
To most people, this comes automatically during sex, especially between male and female partners. Hair pulling can be regarded as the BDSM 101 of sexy play. It is a great way of introducing some kinkiness into your sex play, and besides, it doesn't require any practice or investment in sex toys. Hair pulling is highly recommended since you can decide whether to go slow and soft or rough and wild. However, keep in mind that some people are very particular with their hair, especially ladies, and therefore you must have a prior conversation before you jump in yanking her hair.
2.      Light spanking
There is no better feeling in this world than the pain that comes with pleasure. Spanking a partner is a common fantasy that comes out best when started soft and slow. If you wish to try this, use your hands first before advancing into sex toys such as floggers. Escorts in Albury suggest that spanking doesn't necessarily have to be limited to the buttocks, as some people like it when spanked all over, including their genitals.
3.      Dirty talk
Dirty talk in sex play takes things a notch higher. Such language includes words such as whore, jerk, or slut. Once in a while, while you romp each other, call him or her "my cum-eating slut." We promise you such words will even make him or her even more turned on. However, we recommend that you pre-negotiate such words with your partner to avoid fights.
4.      Candle wax
You must have seen this in one of your favourite kinky romance movies. Get some safe candles and pour the hot wax on your partner's back. It is going to be fun and kinky, especially with the intense sensations of sweet pain.
5.      Biting
Biting allows you and your partner to explore the different levels of erotic pain. If you find this intriguing, start slow with the sensitive parts such as the neck.
Remember that the bucket list is endless, and the ideas are in the millions. For more insights, be sure to keep tabs on our posts. From the team at Naughty Ads, good luck enjoy your new adventures!
No comments yet. Be the first to leave one.