Hump Day Deal | Up to 50% OFF selected Sex Toys!!!!!
Share
Written on October 27th, 2020 by
Naughty Ads
Updated October 27th, 2020.
Viewed 763 times.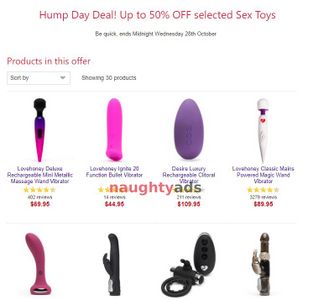 Terms and Conditions:
Starts: 8am local time and Ends: 11:59pm
Start Date:
28/10/2020
End Date:
28/10/2020
No comments yet. Be the first to leave one.