The Top 10 Australian Escort Directories
Share
Written on December 7th, 2020 by
Naughty Ads
Updated December 8th, 2020.
Viewed 2206 times.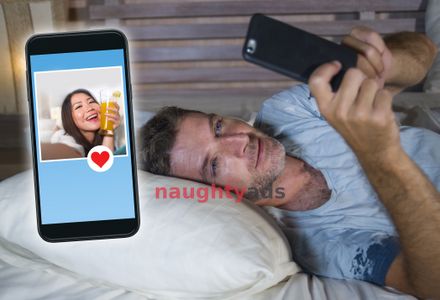 If you are one of the many private escorts that wonder "where is the best place for escorts to advertise online" then this article is for you.
If you're a punter, horny, and stumbled here wondering how to get in touch with the best for-hire male, female or transexual Sydney has on offer - quickly click the previous link and start getting into the action!
However, for punters that are interested in the features of the top 10 Australian escorts sites, please join us and read along to find out more.
**********
Since the passing of the controversial FOSTA-SESTA bills into law in April 2018 many Australian escorts and New Zealand escorts have been looking for the best cracker alternative and backpage alternative to advertise their escort and adult services.
Finally, a summary of the top 10 Australian Escort Directories is here. We have listed our pick for the number 1 site in Australia first, followed by the other 9 of our top 10 in comparison to the top dog. The other 9 sites haven't been listed in any particular order.
Naughty Ads (www.naughtyads.com.au) is Australia's fastest-growing escorts and adult services directory displaying the hottest local talent near you. 100% Australian owned and operated since 2012, Naughty Ads took home the 2019 Best Escort Directory at the Adult XAwards. Naughty Ads has also held that award throughout 2020 as the XAwards was postponed until 2021.
With a sleek and simple design, lightning-fast operation, every payment option under the sun, and extensive advanced searching capability, Naughty Ads allows any punter to find exactly what they want and when they want it. With a host of features for advertisers like 24/7 self-ad management, unlimited photo and video uploads, available now and jump-to-top boost options, touring, ad performance reports, ad expiry text alerts, and multi-channel social media ad promotion, ugly mugs text alerts, blog promotion and much more, there is a seemingly endless list of features for escort and adult service providers.
Equally, for Naughty Ads' punters, there are a host of great features available. From favouriting escorts, getting alerts when new escorts are near you or meet your specific search criteria, keeping a date diary, read and write articles and reviews, post to the Naughty Ads forum, access the punter's only newsletter, and be eligible for promotions and prize offers there's lots to love about becoming a Naughty Ads punter.
Naughty Ads is our pick for the best escort directory in Australia due to the excellent website performance, 24hr turnaround support and the plethora of advertiser and punter features with many more exciting ones earmarked for 2021.
Escortify, a Czech Republic owned website, lives up to its claims of being sexy in look and feel. It is well designed, with great colouration and layout, and is 3rd party ad-free. Navigation is a little clunky and unintuitive with occasional issues with the hamburger menu when testing was performed. Load speed is average and search functionality is not very user friendly with the need to type in search criteria rather than being able to select from pre-selected options. Escortify displays both a user online count and an overall private escorts advertiser count and by category count which ads a community-feel appeal. It is not clear if punters can create an account but on the plus side, they can favourite listing immediately without a login. Escort Ads start from $39.99 / month for a basic account with a weekly payment option. VIP profiles are also available and start at $89.99 a month with weekly and even 3-day options which are good for casual workers. Secure credit card payment is offered, and support is said to be only a few hours turnaround via email.
Escortify vs. Naughty Ads
Whilst Escortify boasts as being the sexiest and most innovative directory, period, our opinion is that whilst it is sexy, Naughty Ads boasts a host of better features and caters much better to advertisers and much more so to punters.
Please click to visit the best Escortify alternative.
Escorts and babes boasts as being Australia's largest platform catering to all adult service providers under the sun including (but not limited to) escorts, strippers brothels, and gentleman's clubs. Escorts and babes also promote live cams and a sex store through text links and banner ads which give punters and advertisers further options to satisfy their adult desires. Although not fully tested, account creation looks simple with the ability to choose between independent, agency, or establishment. Independent accounts start from $10/week for just 1 location. There is also a staff member's number which can be called business hours Mon-Fri should you need assistance setting-up your ad. Escorts and babes has a clean, black and purple, dark-themed, website with a logical, compact layout that works well across desktop and mobile. Punters can get all required information about an adult service provider at a glance and can perform functions such as looking at alternative service locations of the provider, adding them to favourites, vote on whether images are real or not, and report user. A downside to escorts and babes is the inability for punters to write real reviews - the only available option is for advertisers to post their testimonials. Also, site speed is not great. Search functionality is either basic or advanced with the option to drill down to quite a granular level to find the escort or adult service provider you're after. There is also the ability to do a name search for an escort which is quite handy.
Escorts and Babes vs. Naughty Ads
Although escorts and babes is one of Australia's largest adult platform's Naughty Ads is the fastest growing. We believe that due to site speed and a host of better features for advertisers including a greater level of self reputation and ad management and for punters with the ability to read and write reviews and contribute to the Naughty Ads blog and community, Naughty Ads is our winner for better escort and adult service provider advertising site. We won't lie - it was a close call!
Please click to visit the best Escorts and Babes alternative.
We have to hand it to real babes - the service and features they propose on their website are amongst the best in the industry. Real babes' main selling feature is that all ads on-site are verified. As well as this realbabes offers advertisers the ability to have unlimited photos, a photo editing tool, the ability to pay by daily credits rather than weekly or monthly subscriptions, promotion through their blog and social media platforms, and a referral system where advertisers can benefit with free advertising extensions.
The downside to real babes is their look. To be brutal it's a cheaper looking version of escorts and babes with the feel of the old cracker ads. The navigation layout is clean and logical but searchability is limited to capital and major cities (so no ability to search at the suburb level). Advertiser numbers are constrained by the extensive hoops to verify photos before publishing as one must remember that just because an ad is not verified does not make it fake - some people are just less inclined to verify due to the need to share personally identifying photos. Real babes' other main selling point of only paying for days when an ad is active is a clever one but is not as good as it sounds. In this day and age, with fierce competition for winning punter attention, exposure is everything and advertisers need to show their ads at all times (even on their days off). This is especially true for content publishers who need exposure 24/7. It is, nonetheless a good feature for a small subset of advertisers.
Real Babes vs. Naughty Ads
Real babes is a great site but not great enough to best Naughty Ads. Naughty Ads matches most of their main features and pulls ahead on its more advanced search capability to search for escorts at a suburb level - effectively the "escorts near me" search. Real babes also has no offering for punters whereas Naughty Ads has a host of punter features.
Please click to visit the best Real Babes alternative.
Punter planet's main claim to fame is its forum, which, according to the site here in 2020 is celebrating its 10th year of operation. The majority of the site is behind a login wall, including its forum and classifieds ads section. However, there are a smattering of paid advertising positions for escorts surrounding this that don't require a login to access. Punter planet offers a classified advertising option for punters seeking services which is cool and not seen on many other sites. The ads are very clean but also very plain for advertisers with not a great deal of functionality to like/favourite etc. but sometimes less is more. Punter planet's main downfalls are that the website is slow to load and to be able to view the majority of their site requires a login.
Punter Planet vs. Naughty Ads
Punter Planet has a more established blog and punter community than Naughty Ads however NA is growing their punter community rapidly as it creates a host of new features regularly to give punters the tools and access they desire and deserve. Naughty Ads dominates punter planet for website operation, features, and the sheer number of ads that are immediately available to the benefit of both punters and advertisers making it a clear winner in our head-to-head match-up.
Please click to visit the best Punter Planet alternative.
Skokka (Australia) is a Portuguese owned company offering female escort, male escort, transexual escort as well as "services seeking" advertising. Skokka also has a partnership with a live cams site to quench your thirst for some virtual love. The website layout is very much an homage to the cracker site of old in that it's very simple, ad text and photos give the appearance that they're quickly thrown together and sent live. Punters then have the option to call or email an escort or share their link. For advertisers, their options are limited to jumping their ad to the top - no available now feature or the ability to verify an ad seems to exist. At the time of review, the blog link was broken and Skokka's Instagram account had 0 posts. Support is via email or a phone call to a UK number during business hours Mon - Fri.
Skokka vs. Naughty Ads
Skokka ranks well but it is very much a wham bam thank you mam type of site where ads are thrown together quickly and you hit the ground running. The issue is that ad control options for escorts are severely limited and options for punters are non-existent. With the ability to go available now, add tours, and verify ads, and a host of other features that Skokka doesn't offer, Naughty Ads dominates in this matchup and is our clear winner.
Please click to visit the best Skokka alternative.
Locanto is a large, general classifieds website that also has a successful adult section. Locanto is not a pretty website but doesn't aim to be - it's about getting all the information and functionality you need in front of you as quickly and easily as follows. This approach contributes to a 'busy' feel with an overload of tips and messages and flashy ad banners. It has good search functionality with the ability to search for location or keyword and also choose a distance radius constraint to limit searches by 5km - 150km+. Locanto also has the most number of adult-related categories for adult businesses to choose from bars and clubs to erotic photography. They also allow search down to the suburb level which is great for finding escorts or adult service providers near you. The biggest downside to locanto is there are lots of old and spam ads with dodgy links. If it were to clean this up it would be a much better site.
Locanto vs. Naughty Ads
This was an easy choice with Naughty Ads coming out on top. Whilst locanto had more adult search categories, Naughty Ads is only slightly behind and catching up. Naughty Ads' superior aesthetics, functionality, and legitimacy make it our clear winner in this match up.
Please click to visit the best Locanto alternative.
Available Angels is a website that does a lot of things well. They are innovative with their platform functionality with features like available now and alert systems for punters when advertisers go available. Available angels also have a special offers page which is a unique offering in the industry. The website has a clean and refined look and also has lots of escort and adult service provision categories that punters can choose from to locate exactly what they're after. The way the category selection is set out is intelligent as it gives the clients the appearance of there being more ads on site than there actually are as many advertisers show up in the on-page search results across numerous categories. This is a downside to only allowing advertisers that are willing to go through photo verification purposes in that it narrows the field and thus narrows choice. One must remember that just because an ad is not verified doesn't mean it's a fake.
Available Angels vs. Naughty Ads
Available Angels is a very solid offering in the Australian market. It has several features that it has pioneered and this should be commended. In a matchup against Naughty Ads we'd have to say NA is our winner as it also offers many of the features available now and those features that it doesn't currently have (which are valuable) it will have shortly. Naughty Ads' superior rankings and choice of escort and adult service provider make it our winner. The X Awards agreed with this position also with Available Angels being a nominee for Best Escort Directory 2019 with Naughty Ads taking our the winner prize.
Please click to visit the best Available Angels alternative.
Private Girls were once a powerhouse of the adult advertising industry however over the years they have declined in rankings and advertisers. The site is slow and clunkily set out. For the small number of advertisers, they benefit from low competition and leveraging long term punters who would still know the Private Girls brand.
Private Girls vs. Naughty Ads
Not much to discuss for this match up. Naughty Ads with superior speed, layout, advertiser, and punter features is the winner hands down.
Please click to visit the best Private Girls alternative.
Love them or loath them, Scarlet Blue is a mainstay in the adult advertising space. Their extensive offering for largely, high-end escorts is amongst the best in the market. Not only is it a great site for advertisers but it has a great information directory with etiquette guides, blog posts, and great informational pieces as well as advertiser interviews. The downside for advertisers is that this great site is also met with a great cost. Also, the site ownership is based overseas and its transition out of Australia was met with privacy concerns. Feedback on social media is that customer support is at times lacking.
Scarlet Blue vs. Naughty Ads
Scarlet Blue is a powerhouse site no doubt but we've gotta back an Aussie in this race. Naughty Ads with its unparalleled level of 24/7 turnaround support, lightning fast site speed, rapid feature roll-out and rapid advertiser growth make Naughty Ads our winner by a nose!
Please click to visit the best Scarlet Blue alternative.
No comments yet. Be the first to leave one.